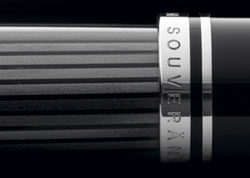 If you like fine accessories with an old-fashioned, aristocratic taste, Pelikan Souverän 805 Stresemann might be just for you.
This is a pen with a classical and stylish flair, inspired to the elegant dress code of statesmen and white collars of the late XIX and early XX century. From late February it will be available at Giardino.it.
"You can have everything you want in life if you dress for it"
[Edith Head]
Elegance and comfort at once
Even if it belongs to a dress code of a by-gone era, you have seen it a hundred times.
Does the name «George Banks» say anything to you? He was the upper-class banker that hired no less than Mary Poppins. Former British PM Winston Churchill dressed exactly the same way. This outfit was so popular that even one of the beloved British children's cartoons – Mister Benn – was dressed just like that.
Derived from the overly-famous morning dress, this is a men's semi-formal daytime dress, popular for delivering elegance and comfort at once. It comprises a single- or double-breasted coat (grey or black), grey striped or checked formal trousers, a necktie (grey or silver), and a waistcoat (dove grey, funeral black, or buff).
In the US they call it 'stroller'; in the UK it became famous as 'black lounge'. In other parts of Europe it is simply a 'director'. In Germany, instead, it became known as 'Stresemann'.
Gustav Stresemann, a man of Peace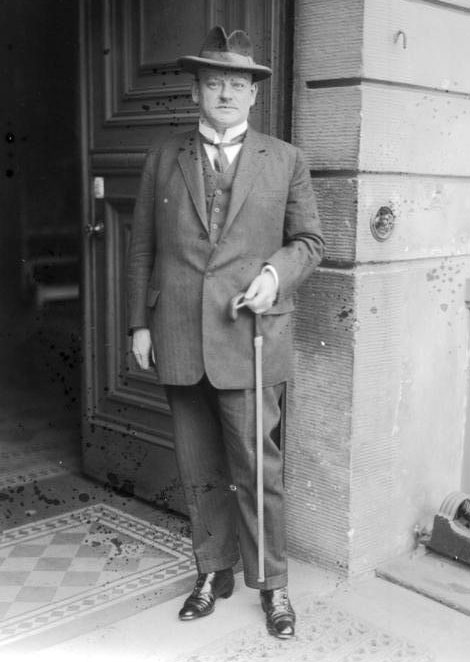 Gustav Stresemann (born May 10, 1878, Berlin, Germany—died October 3, 1929, Berlin), was chancellor and foreign minister of the Weimar Republic, who largely had the merit of restoring Germany's international status after World War I.
With French foreign minister Aristide Briand, he was awarded the Nobel Prize for Peace in 1926 for his policy of reconciliation and negotiation.
Stresermann also became famous for wearing thin-striped suits, making them a popular and highly regarded dressing style for his peers in Germany. Soon enough – so the story goes -, people started to call the striped fountain pens from Pelikan – that were just then starting their global tour of success around the world – by the name of "Stresermann".
Both the suits and pens still carry that name to this very day.
Pelikan Souverän 805 Stresemann
To honor this legend, Pelikan has officially named their latest Souverän collection after the German chancellor and dressed the pens in elegant anthracite stripes, to match his style.
The barrel features simple anthracite stripes of cellulose acetate, made using a traditional process that's extremely labor-intensive.
A high-quality resin was used for the black background.
As for the finishing, the clip and the rings are palladium-plated, while the nib is made of 18-carat gold and then rhodium-plated to obtain a silver sheen.
Piston filling system.
Each writing instrument is hand-assembled and respects the highest standards of quality.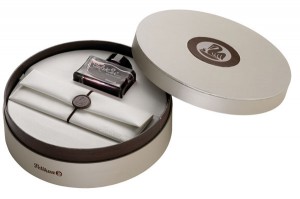 The fountain pens are packed in the beautiful round box with a free Edelstein  ink bottle (onix color).
 All the models of the 805 Stresemann series will be available from the beginning of March 2015 – and for a limited time – from Giardino Italiano.