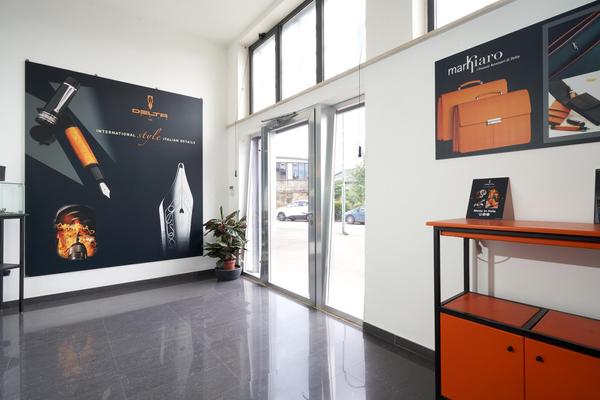 In my many years of successful collaboration with Delta, I had never been to Naples to visit their offices and factory.
Finally, invited and solicited several times by Nino Marino, I hopped on the plane.
The trip was definitely worthwhile: apart from personal knowledge and an overview of the machinery, I will now tell you what I took away from my visit.
Of course, I was warmly received, in the most genuine Neapolitan style.
As soon as we landed, we were picked up at the airport by Nino Marino in person who took us straight to a famous pastry shop – I regret not taking pictures of the range of sfogliatelle, babà, zeppole, pastries and brioches of every type and especially every size! – because obviously you can't go to Naples and not drink a good coffee right away!
The Delta factory is beautiful.
Big, bright, tidy and clean, it doesn't even look like there are processes that by their nature 'dirty': dust, metals, resin chips, industrial oils, yet everything is in order.
The entrance hall is luxurious, all in black and orange, with illuminated showcases displaying the glories of Delta production from 1982 to the close of 2017. Lots of space upstairs, a large open space, lots of desks that let you imagine other times, when many people worked there. Now there are fewer staff, but there is much more efficiency, we will see why.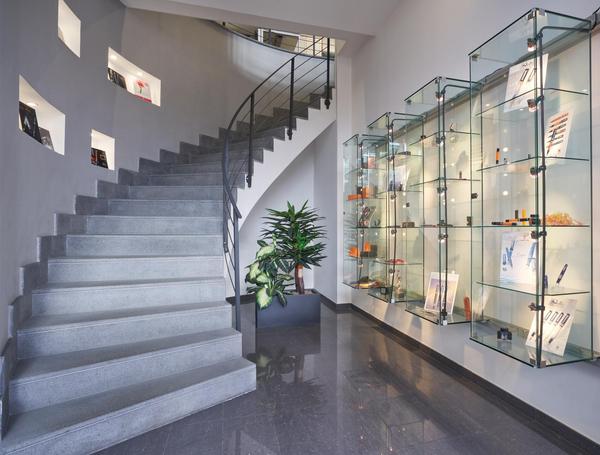 Factory and warehouse
Nino Marino had closed Delta's door in 2017.  After five years of standstill he reopened it, under new management. They had to do some work, of course, to bring it back to the current state; and so much still needs to be done. For example, to check and inventory the warehouse of semi-finished products, small metal parts, resin and celluloid bars.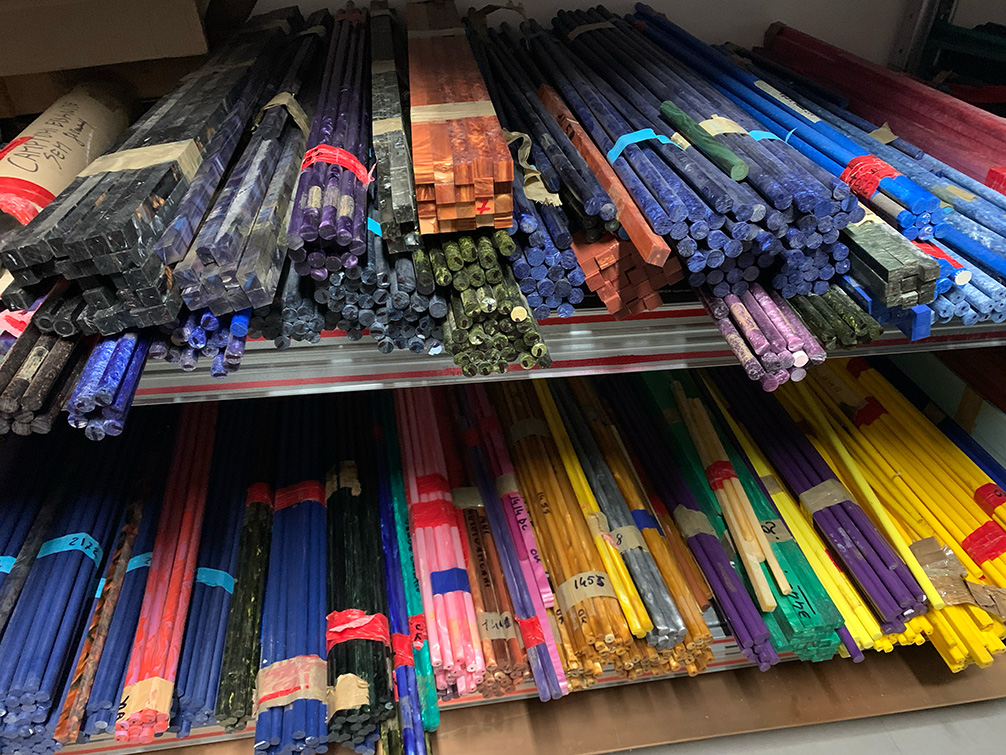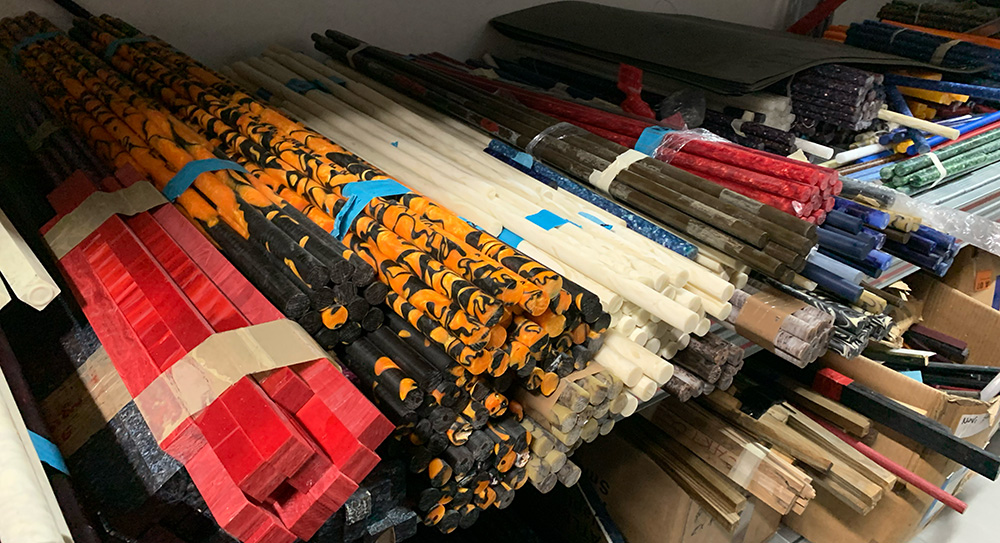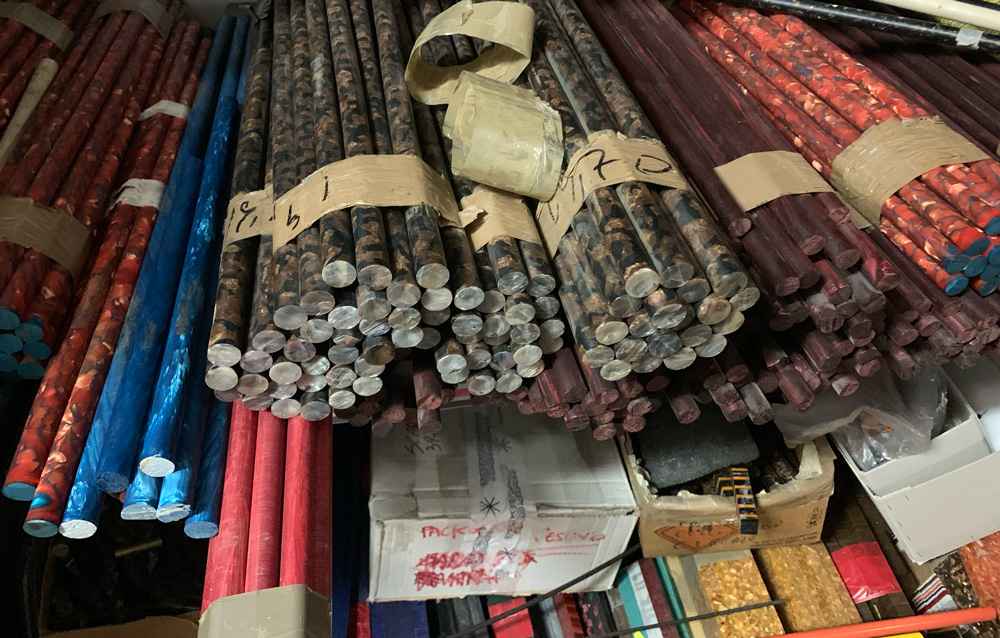 The quantity and variety of the materials are impressive.
They are also finding boxes, Markiaro leather goods, warranties, shoppers in the warehouse. It's a huge job.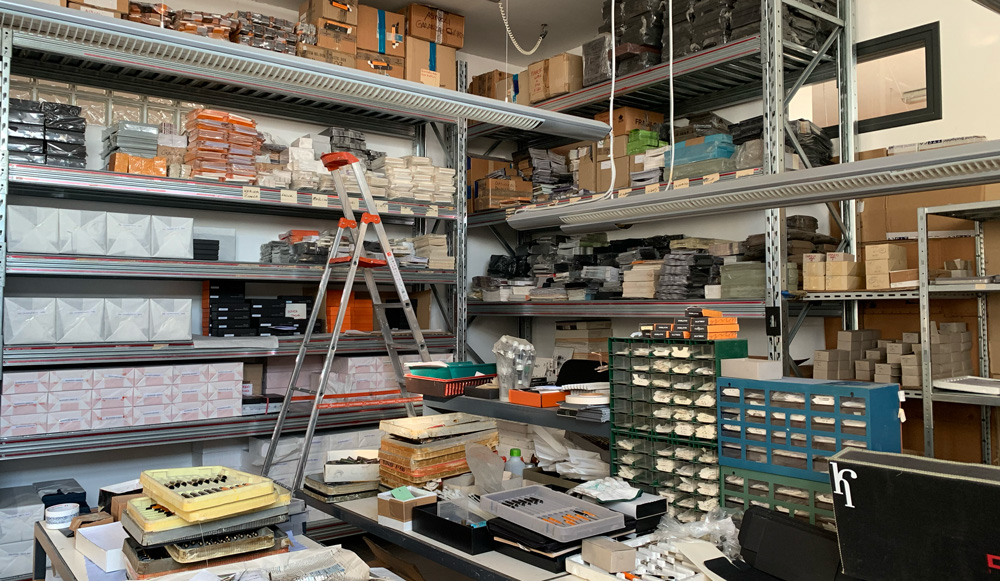 A huge job also because production is meanwhile running at full speed, with many new products for each of the company's four brands: Delta, Maiora, Nettuno 1911 and NinoMarino Signature.
This is possible thanks to the ultra-modern and ultra-efficient technology with which the factory has been equipped. Automatic lathes, automatic pushers, manual lathes, 3D printing and laser engraving.
Quite a change from what Delta used to be and almost any other pen factory currently on the market.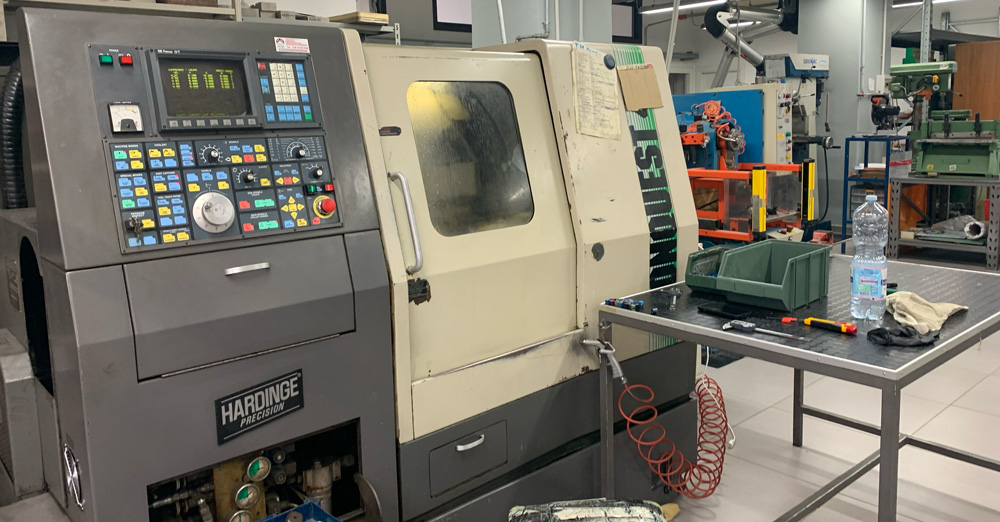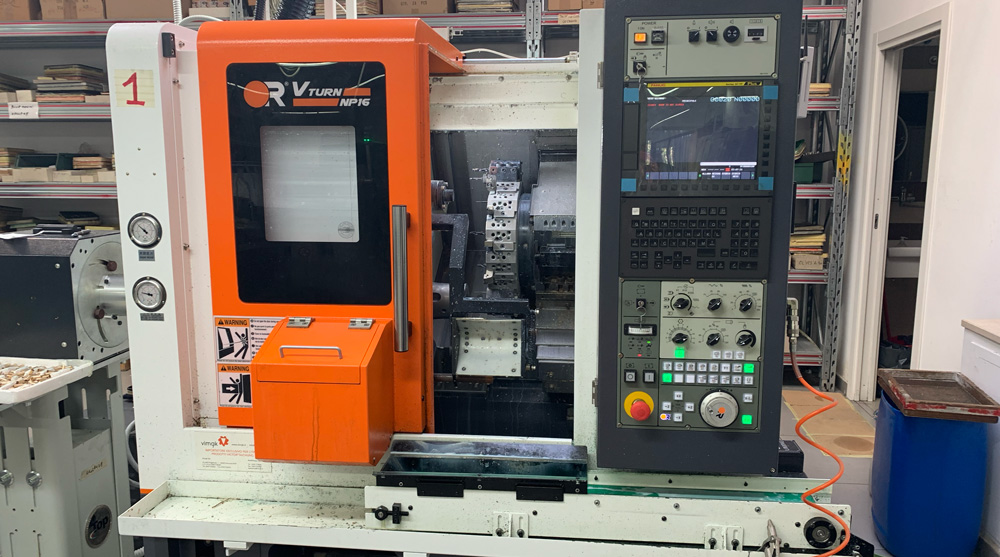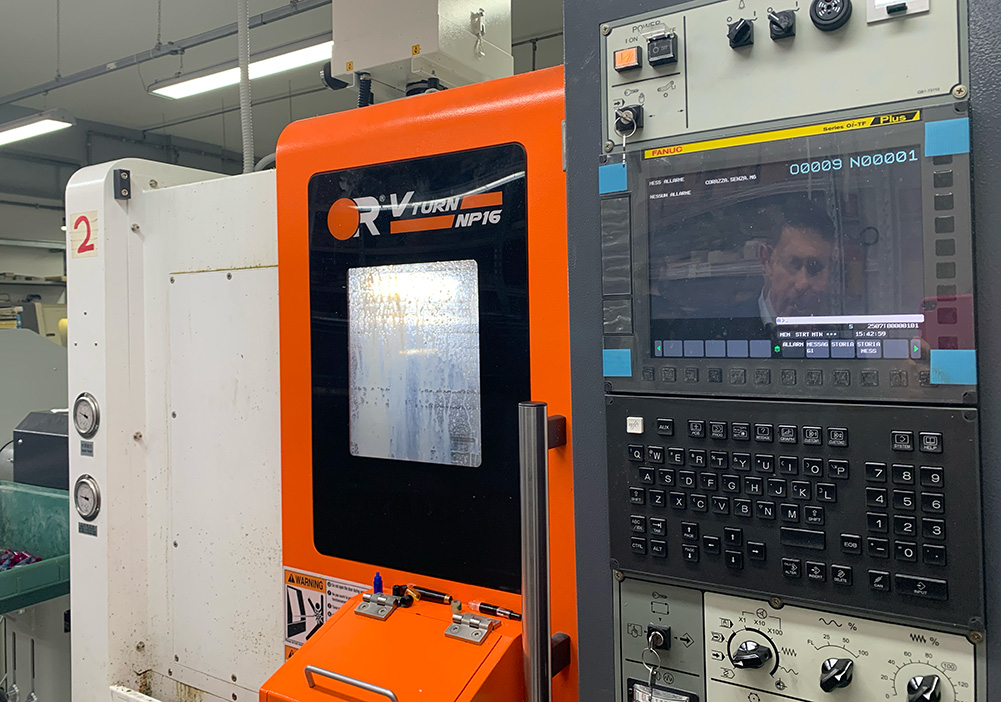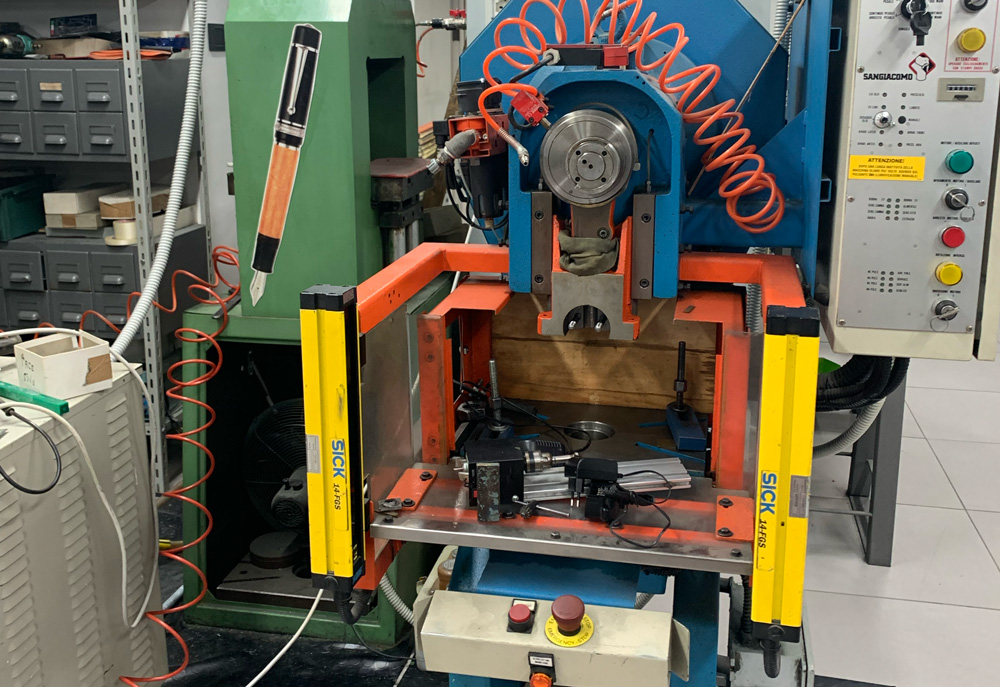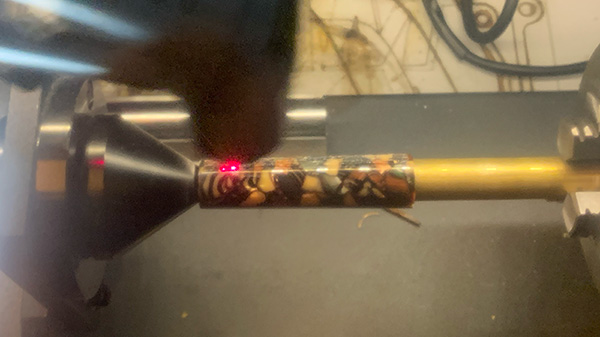 Still, when a pen leaves the lathe, it bears the signs of processing. First they have to be sanded, then cleaned and degreased, and finally polished.
In this video you will see the brushing, with organic blue soap.

The use of technology doesn't mean that manual skills aren't needed.
Some particular shapes still need to be finished by hand. This is the case of the pen Maiora Golden Age which has a particular shape – called 'Ultra Ogiva' by Nino Marino.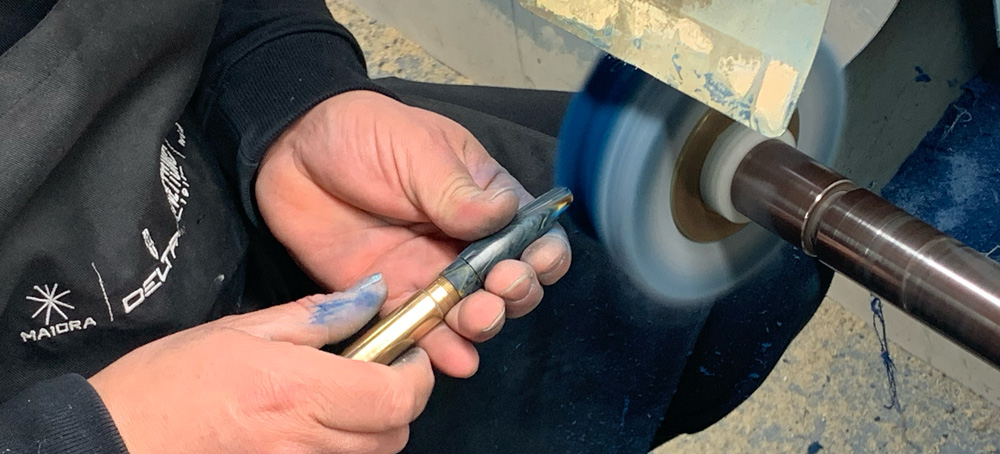 The pens
I have seen all the new models that are coming out: from the Dune, which is beautiful and new, and also reasonably priced, for a piston filled pen;  to the Alessandro Manzoni in different variants (and at that time I didn't know which one would be chosen), to the Write Balance in many resin colours.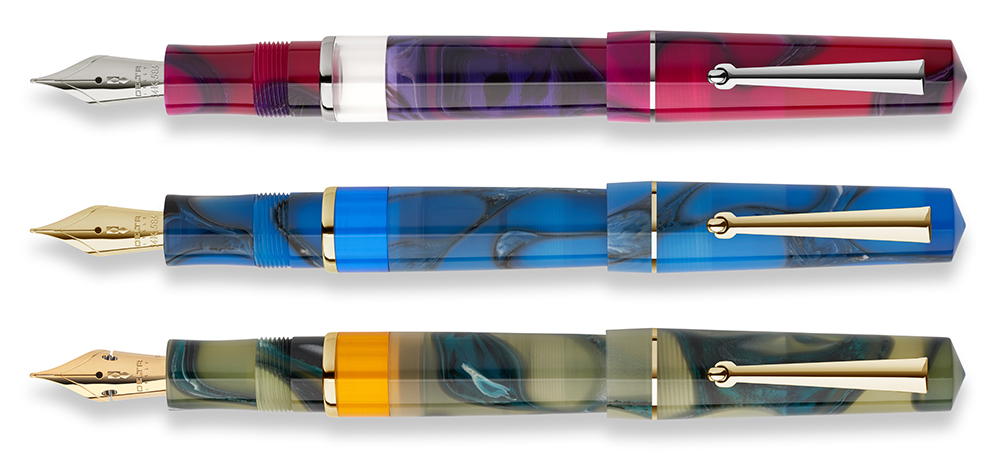 And the Nettuno Superba collection! Which are truly gorgeous. All of the models are: both the highly polished black one (thanks to the special brushing/polishing?), the marbled mother-of-pearl one, in shades of green-brown, and the limited green-grey celluloid one, with those arched veins that recall the vintage style of the 1930s model.

The exclusives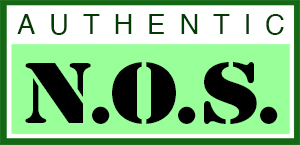 As you already know, I have been offered a few NOS (new old stock) pieces.
On the Giardino Italiano website you will find them identified by this mark.
One was the Gallery (who doesn't remember it?), yellow with very variegated coloured veins. This was the forerunner of the variegated pens trend that is having so much success in the last 2-3 years.
There were only 20 pieces, including those with silver and gold trim; all sold out in a few days.

And the Blue Moon, which belongs to the same family, offered in shades of blue and red, very variegated, with piston filling system and inspection window, which mounts a 14kt nib.

All parts are original, except for the nib which is new, by Jowo, available in many tips: EF, F, M, B, Stub, Flex F and Flex EF.
The pens are all numbered. After the New Old Stock was found, the pens were all disassembled, serviced, and tested.
Could I resist? No, of course not, so I took all of them.
Those on my mailing list already received the offer last week (because there is also an offer, as they are NOS pieces) and maybe even ordered them already.
There are only a few left, so those who are thinking about it be careful because the offer is only valid while stocks last.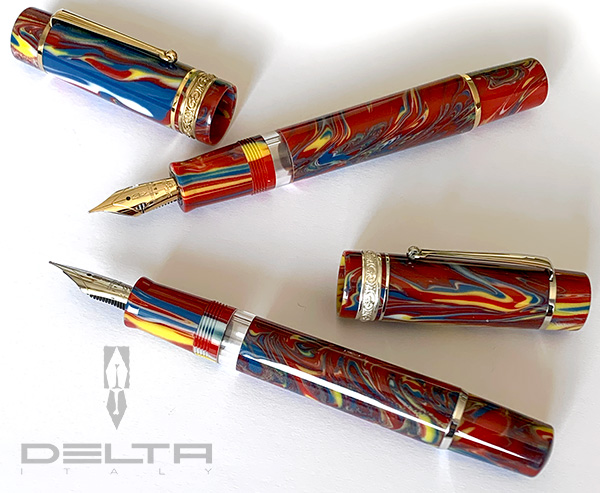 The protagonists
And here we are for the team photo in the office: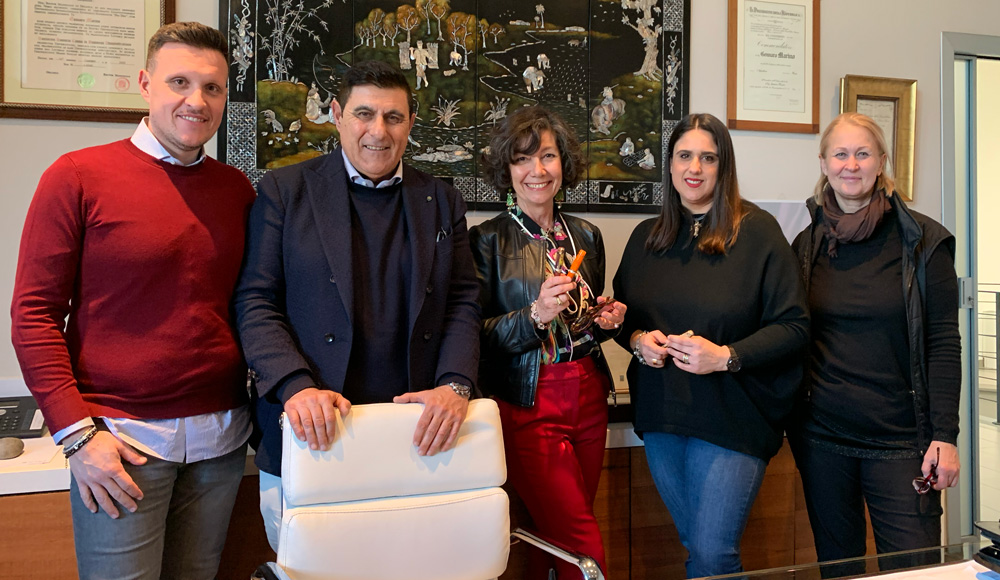 From the left: Maiora's technical manager and partner, Gianfranco Raimo; Nino Marino; me; Corinna Marino, his eldest daughter, who with infinite patience tests all the nibs one by one before shipment; Oksana Kit, his companion, the right-hand woman who knows and recognises all the smallest components of each model. Because we all know how to recognise a pen when it is whole: but I challenge you to put the puzzle together with confidence and skill from hundreds of different pieces.
By the way, the NOS are not over.
I don't want to spoil the surprise, but it will be good, just know it. Here you see a clue:
Those who are on my mailing list  and receive my newsletters will read the news first. Needless to say, for subscribers there will be a free gift with every purchase, right? As always.
Those who have not yet subscribed to the mailing list can do so from the footer of each page of the Giardino Italiano's website.
My visit to Delta was both exciting and educational. Touring the factory and talking to the brand leadership was an immersive experience that brought to life the spirit of Italian quality and attention to detail. The very same qualities that make Italy an outstanding competitor in the world of manufacturing.
Thank you Delta for this wonderful experience and for your precious partnership with Giardino Italiano!
.
Susanna Buffo
Giardino Italiano
.