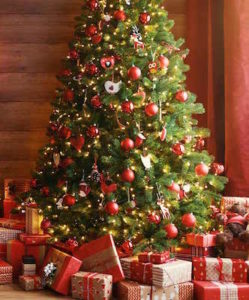 Like Italy, several other countries are fighting a second wave of the coronavirus. Very likely, many of us are bracing for a new lockdown period.
While we are not looking forward to spending Christmas and the holidays separated from our beloved and families, our message to all of you is of hope and warmth. Especially now that we cannot see and hug each other, a gift is an expression of love that can cheer you up and bring you together.
At Giardino Italiano, we are fully operative.
However, we recommend that you start planning your gifts in advance to have a better chance to find exactly what you want and to get your presents on time.
As delivery services and production slow down due to the pandemic, we might not have full stock of the nibs or the colours of your choice. Also, some of the novelty items are selling out quickly. Even so, we are fully committed to getting the magic of the holidays going, so we are preparing to wear our Santa Claus hat and gloves and get you some extra help.
If you cannot find what you're looking for on our website, we encourage you to get in touch with us. Shoot us an email, give us a call, or start a chat. We'll be there to give you updates on the order status and delivery times, to advise you on the best gift for someone – or for yourself – and to hear from you. Because we care.
We can't make you a cup of tea but name an item from our product list and we'll make it happen for you!
Need some ideas? 
Start with the hottest new pens on the market: Visconti Van Gogh Old Vineyard, gift set, for the art-lovers; and Aurora Caleidoscopio, just released in the Luce Gialla version (yellow light):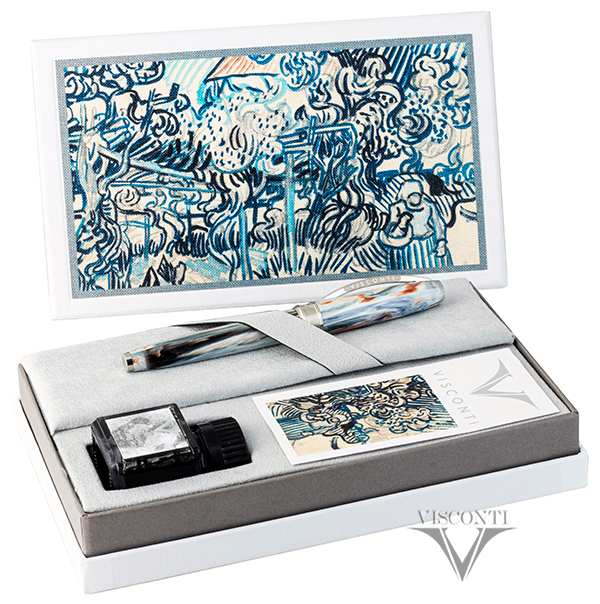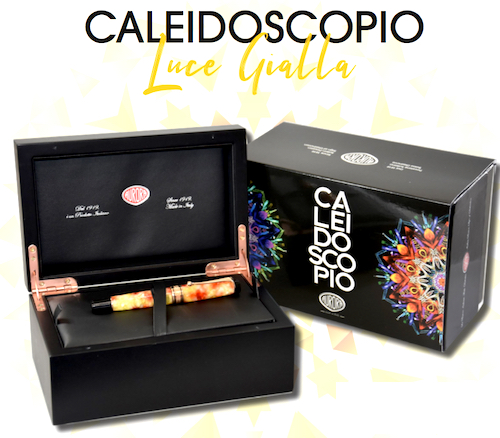 For design-lovers, let's take a look of Venustas Magna, perfect in its simplicity:

And to surprise the pen enthusiast, who perhaps already knows the new Meteor Shower resin from Montegrappa, without investing a fortune, here is the Montegrappa Mia Meteor Shower: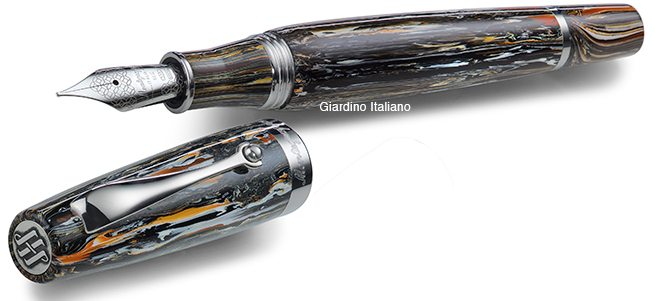 On a low budget (under 40USD), our favorites are Nava Via Durini Keyrings (double function: coin purses or mirrors); and Kaweco Sport Skyline pocket pens (that comes with a complimentary cartridge box)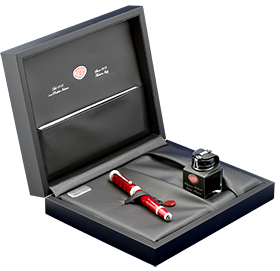 And, for your special someone or a great business occasion, check out this stunning Aurora 100 Anniversario
Get in touch now: we can't wait to make your next holidays better!