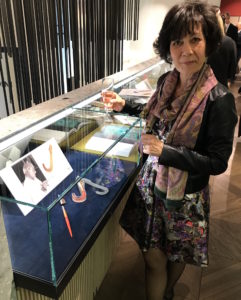 Milan has just hosted the Salone del Mobile during one of its most successful Design Weeks in years. Contextually, penmaker Visconti has taken the occasion to introduce their IoPenna to the public. Designed by architect and interior designer Gaetano Pesce, IoPenna is a creation that is going to leave its mark – both literally and figuratively. IoPenna – the Italian for 'iPen' – is young, stylish, and different from any other pen you have ever seen before.
Susanna Buffo was at Visconti's launch representing Giardino Italiano.
Innovation is in the air
Fuorisalone is a series of collateral events taking place in downtown Milan. In 2019, Milan was at its peak hosting the international event: lovely weather, refined crowds, and a brilliant atmosphere. The wind of innovation was all over the city, adding a breath of loveliness to the Italian Spring.
Just next to the Fuorisalone events taking place in iconic Via Montenapoleone, Lardini's hosted the launch of Gaetano Pesce's IoPenna by Visconti. This was an event in style organized by Visconti. Giardino Italiano could not have missed it.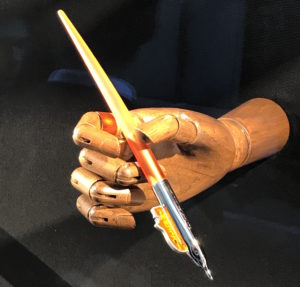 "I strive to seek new materials that fit into the logic of construction,
while performing services appropriate to real needs"
~ Gaetano Pesce
IoPenna, the pen that doesn't look like a pen
IoPenna is different from any other of Visconti's pens. More than a pen, it looks like a hybrid between a tablet stylus and a painter's brush without its bristles. It was designed to suit a young public that is no longer used to handwriting. IoPenna has a silhouette enhanced by a long tail, like a stiloforo, albeit styled in a modern pop fashion.
Soft as a jelly bean, flexible, and in bright and translucent colors, IoPenna also has a clip that is not a real clip. It reproduces the silhouette of its author's profile.
IoPenna comes in blue, red, light green, and orange to match everyone's personalities and tastes.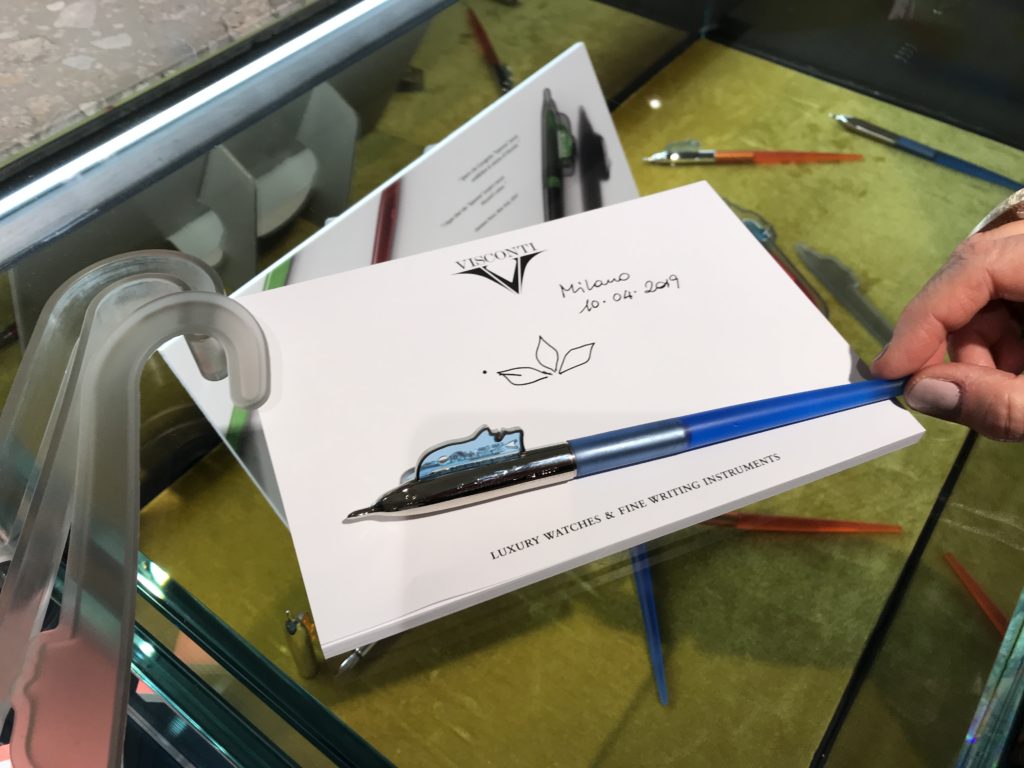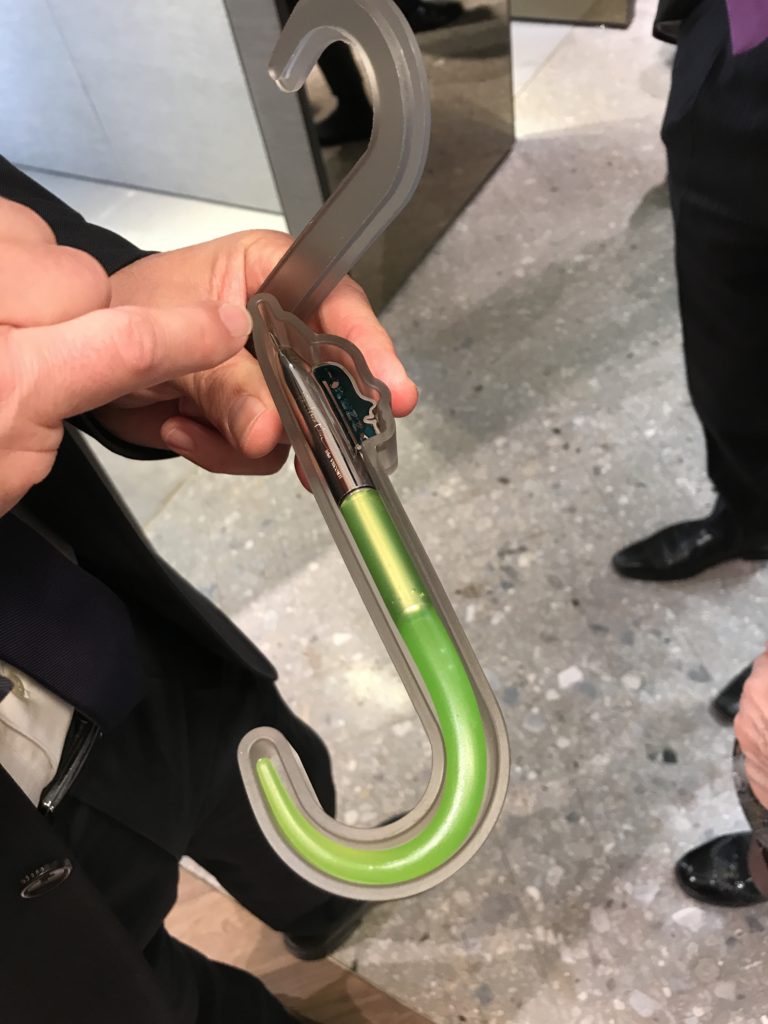 The box IoPenna comes with couldn't be any less: it is made of see-through soft plastic to cradle the pen – including the clip's profile – and it ends in a curl of the tail.
The architectural equivalent of a brainstorm
New York Time's expert Herbert Muschamp once defined Gaetano Pesce as "the architectural equivalent of a brainstorm". He was also at Visconti's event for the launch of IoPenna. The venue also displayed one of his iconic armchairs, designed 50 years ago.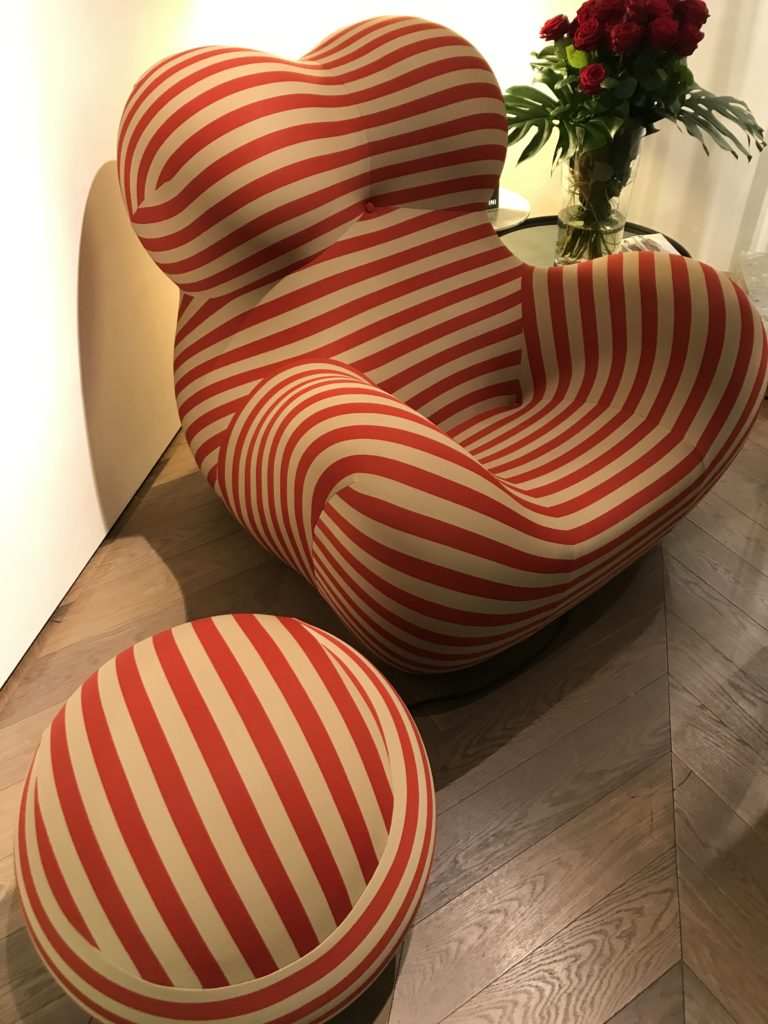 During Milan's Design Week, his armchair was displayed in the form of a giant sculpture pierced by arrows. The sculpture towered over the Duomo – a strong message to shift the focus towards the abuse of women.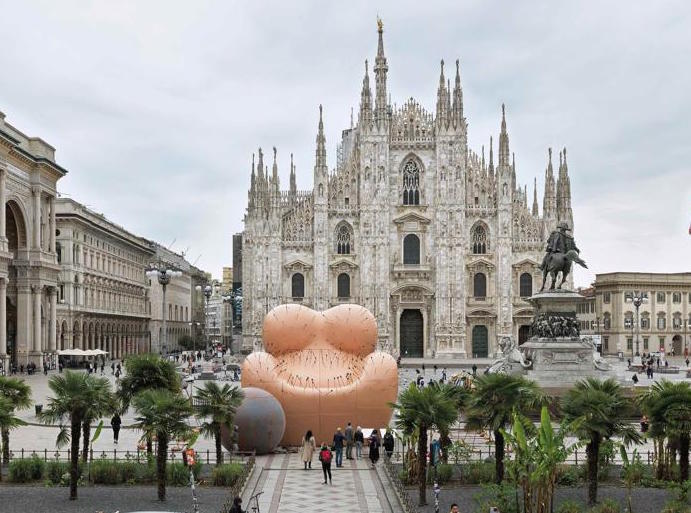 Gaetano Pesce has always been a women's ally and advocate. He became famous in the Sixties for integrating art in modern interior design and architecture: his organic building in Osaka, for example, has become a prototype for vertical gardening all over the world. With his industrial design and tridimensional models, Pesce is one of the contemporary artists promoting the Italian genius in the world.
IoPenna as seen by Visconti
Francesco Poggesi, General Director at Visconti, revealed that IoPenna is just the first of a series of partnerships between Visconti and great Italian artists: more design pens produced by Visconti, each one with a different style and name, will form a "non-collection collection" of highly creative writing tools.
Visconti's brand renovation after Dante Del Vecchio's egress is real.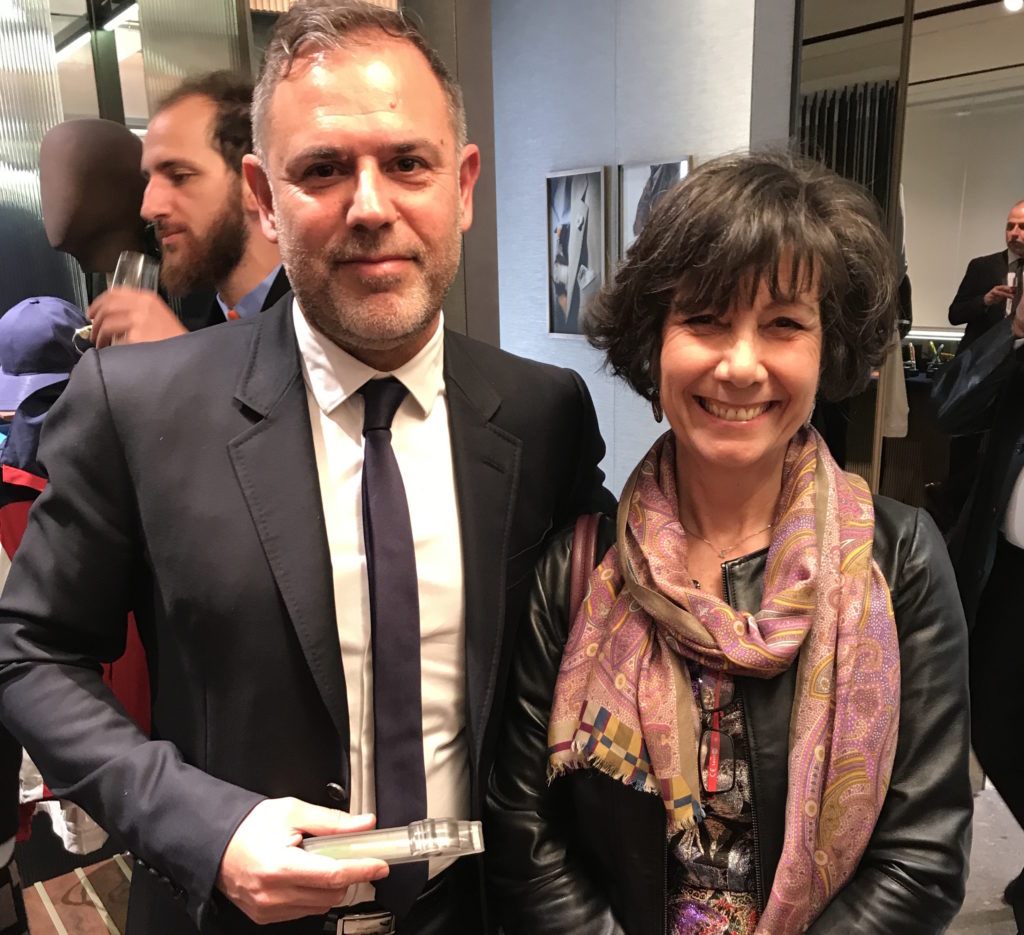 IoPenna: spoiler alert
IoPenna will be available as a fountain pen and a roller pen.
Visconti has some new steel nib models available in small sizes that they will be using for IoPenna – they are available in F, M, B and now also EF. The pen will have a cartridge supply.
The cap will be available in three versions: solid silver, vermeil, or colored see-through acrylic.
The starting sale date hasn't been decided yet, but we should be able to see it on the market in a couple of months.
The price? That's still a mystery. Our guess is that it might be between 200-250 euros for the version that comes with the acrylic cap, between 500-600 euros for the version with a solid silver cap, and around 650 euros for the vermeil cap version.
We just have to wait for Visconti's IoPenna to hit the market… keep an eye on our blog and on Giardino Italiano's website to have more juicy previews!
For more information, pop an email to giardino@giardino.it or send a request
And don't miss watching these short videos that we have also shared on our Facebook page: