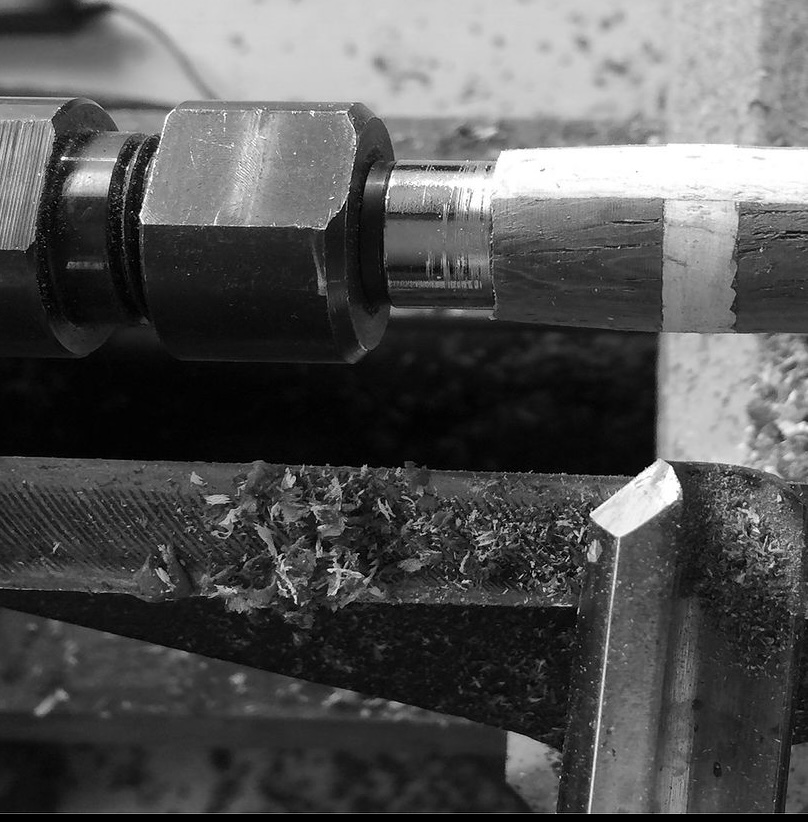 After four years of inactivity, South Tirol-based company Storia ("history" in Italian) has resumed their production of wooden pens (and not only that).
Storia's pens gained them accolades from all over the world, so we have decided to interview their founder, Federico Testa, to know a bit more about this unexpected comeback. 
.
Susanna Buffo: I remember very well when, back in 2017, you announced the shutdown of Storia. Can you recall the motivations behind that decision? Why have you changed your mind now?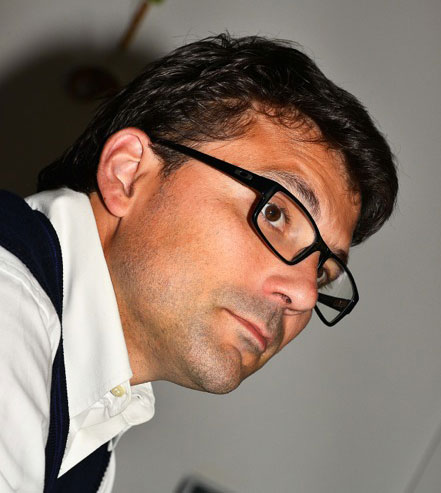 Federico Testa: "Paradoxically, the decision to shut down our production came from too much work. I was at a point where, to pursue all the opportunities, I would have had to invest way more than I was ready to. Back then I was on my own, and I was managing 15 points of sale throughout Italy, my store, online sales, our Made-In-Italy showcase in Europe and Americas, and, most of all, we were opening to the Japanese market".
"My passion never faded, so much so that when I closed, I decided to keep my beloved first lathe. Now, I have decided to resume that path. However, I have reviewed and rearranged the company's structure. I now only take care of online sales, aiming at those markets that most appreciate and treasure us. Made In Italy is a heritage that we cannot afford to lose. We must protect it, enhance it, and, most of all, promote it. The fact that I'm no longer alone in this venture is my biggest motivation".
.
Susanna Buffo: What's the aspect you missed the most? 
Federico Testa: "I missed all of the scents in the workshop".
.
Susanna Buffo: Almost all of Storia's pens are made out of wood. In fact, wood – including rare, exotic, particular woods – is the element from which all your work started. Is there a special connection with it?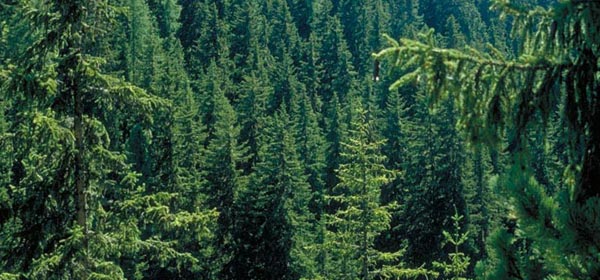 Federico Testa: "Wood is a material that nature gave us. Wood has accompanied man and its evolution since the beginning of time".
"The connection? That's fascination. I love its scent. I hike in the woods in our South Tirol mountains, and I take in the scent of the firs" (which, by the way, are not suitable for turning).
.
Susanna Buffo: Storia's pens are hand made and are all made in Italy. How is a pen born?
Federico Testa: "A pen is born by inspiration. Each pen made out of wood or resin and that is hand turned will always be unique and irreproducible".
"Even if we took the same block of wood to produce two pens, they will always be different from one another. They will have different grains, different shapes. That's the beauty of Storia's pens: we let the material decide what it evolves into".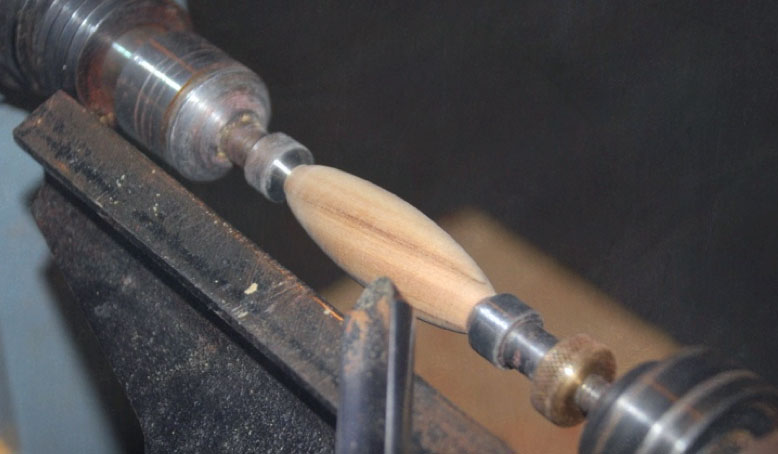 Susanna Buffo:  There are so many things you can do with wood. Why fountain pens in particular?
Federico Testa: "Because fountain pens allow me to pursue my passions: pens and wood. It's the two things that made history and that I hope will continue to do so for a very long time."
"Today we also make resin pens which also are connected to history. For example, we have incorporated the 1,000 Lira bill within the pen, or we have taken apart a clock and encapsulated its parts in a pen, or, again, we have given eternal life to stamps by integrating them in a pen".
.
Susanna Buffo: In your catalogue, I can see some models that I remember from your past production, such as Time, Ulivo, Mille, Fossil. Are you working on some new models?
Federico Testa:
"There will be novelty, and our new models will be inspired by nature". 
"We are designing some new solutions that are more and more environment-friendly and that can substitute resins. There will also be surprises about the pen itself… but it must stay a surprise!"
Susanna Buffo: Where does Storia come from?
Federico Testa: "Since I was little, when I entered a stationary store I was ravished by the stuff I found there. The objects, the colours, the scents. Paper and pens, in particular. They represented infinite ways of expressing thoughts, meaning, and what you want to say, what you intend to pass on to others".
"I decided to make my pens my own way, by choosing my own essences, scents, colours. I wanted to create my own way of writing. I wanted to start from a raw material and shape it, trim it, turn it, refine it, and finally create a unique and irreproducible pen. When you hold one of my pens, you're holding one of the most unique pens in the world".
"Furthermore, I want to give people the possibility to slow down, go back to the past habit of hand writing, feel the paper under your fingertips, hold a pen, feel its stroke, feel the ink marking the paper while you're thinking. This way, every word you write has a meaning, and you realize what you're writing… each single letter, each curve that composes it. That's not just a key to hit repeatedly on a keyboard, identical to each other".
"My line of pens, 'STORIA Jewels For Writing' comes from there. The name "Storia" is significant because since ancient times, man has always tried to record his testimony to posterity with writing. And as of 'Jewels for writing'… Well, you have to hold one to understand that. My pens are precious and delicate objects that were created with detail, care, and passion. When you hold one of my pens, I would like you to think of all of this".
.
I thank Federico Testa for answering my questions from the heart, so much so that he puts his heart into his work. I'm curious to see the new models he has mentioned in our interview, but he didn't disclose any further details on that. In the meanwhile, below is a list of the pens that are currently in his catalogue.
Ulivo, with its blond mottled wood, is so pleasant to the touch: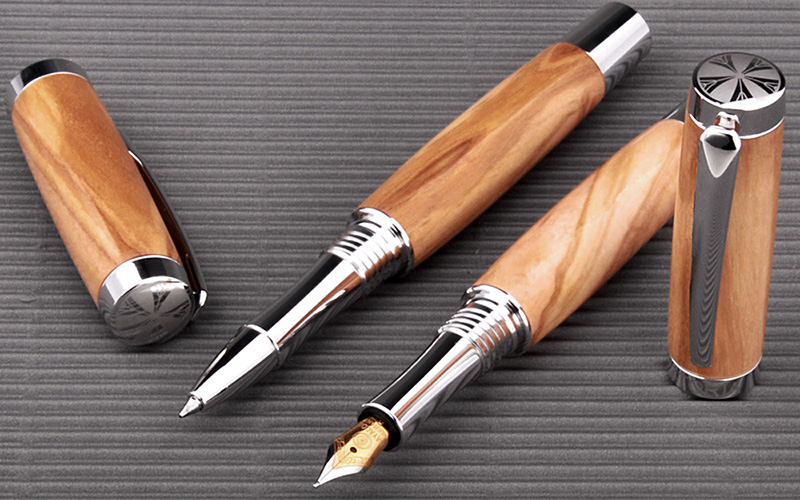 Zebrano, with its distinctive grain, recalls the mantle of a zebra: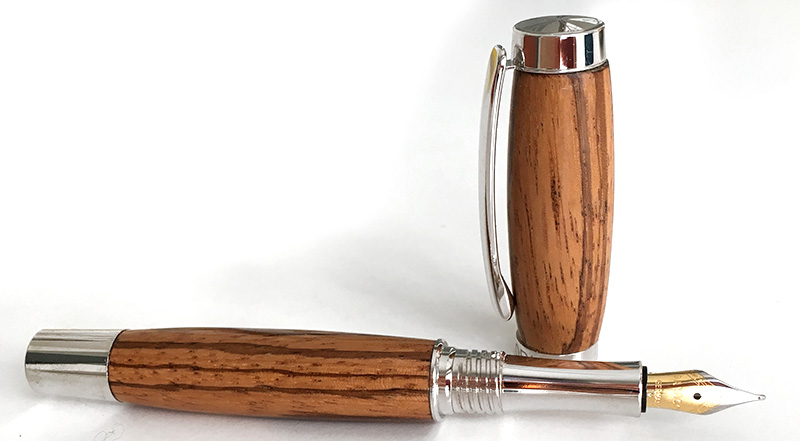 And finallyMille, for those like me who were there to witness it, showcases a real one thousand Lira banknote displaying Giuseppe Verdi's portrait on it. That reminds me of busy tramways to go to school in a hazy Milan at Fall. This pen is not made of turned wood like the others, but it's made of resin, to incapsulate a real withdrawn Italian banknote.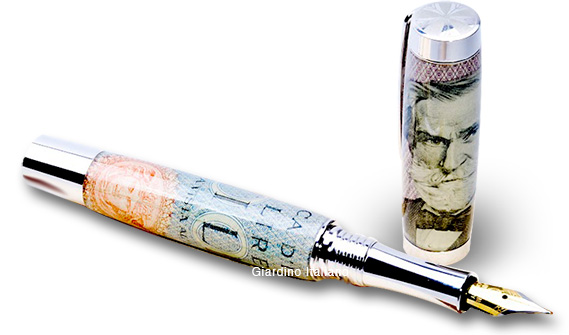 Despite the constant tributes to tradition, Storia doesn't only look back to the past nor does it hint to nostalgia for a beautiful Italy that is no longer here. Rather, in the words of Pope John XXIII, tradition is the progress that was made yesterday, and the progress we must make today will constitute the tradition of tomorrow. Following this thread, Storia has a long way to go… A road ahead that's permeated by love for the territory and, above all, for an innovation that respects and honours its origins.
At Giardino, we can't wait to discover this new chapter of Storia's story: keep an eye on our website and blog for more news on Storia's extraordinary story of resilience!
.
Susanna Buffo
Giardino Italiano