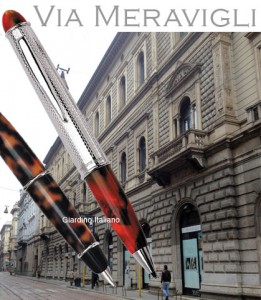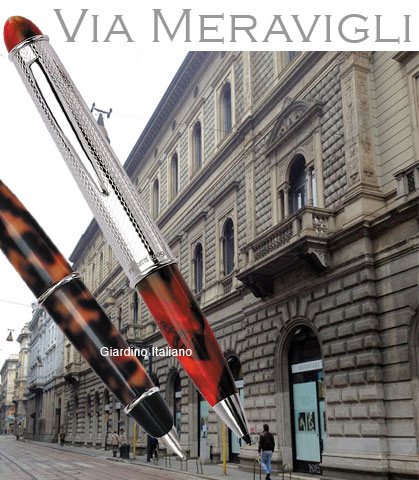 Milan as Easter Island. Less than hundred days are left to the beginning of Expo 2015, but the reasons to visit the Italian fashion capital go beyond the shopping and winter sales. Book your staying at Giardino Blu and follow Giardino Italiano's Pens Tour to discover the secrets of Milan. This year, live an extraordinary holiday in the most effervescent city of  Italy!
Expo Milano 2015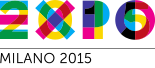 In an article published last December in the CNN International website, Milan was rated as the first city in the world to be visited in 2015: the Italian city is no longer just the world capital of fashion, shopping and sales.
In its new international role, Milan now offers much, much more. Less than 100 days are left to Expo 2015, the Universal Exposition: from May 1st to October 31st,  Milan will host the largest nutrition event ever, featuring an exposition area of 1.1 million square meters, more than 140 Countries and international NGOs involved and over 20 million visitors expected.
And now, Giardino Italiano is giving you one more reason – two, even better – to schedule a perfect holiday in Milan over this effervescent 2015.  
The Pens Tour
Giardino is an authorized retailer for Renzetti 1909's pens, an Italian company that stands out for their expertise in the medieval technique of Guilloché engraving of precious metals, such as gold, silver, platinum and steel. Renzetti, that has been mastering this decoration technique since 1909, few years ago launched their own pens collection, dedicated to the city of Milan.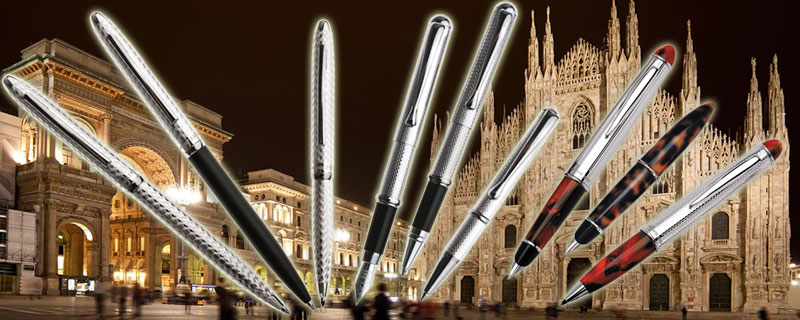 Each of their pens has been named after a street of Milan and embodies the spirit of its people, its personality and history. Following the perspective of Renzetti's pens, visitors can actually explore Milan's most characteristic areas and witness their richness in history and mystery.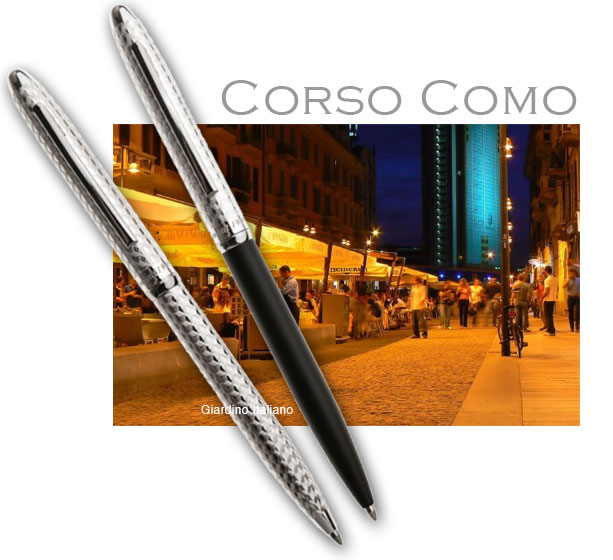 Let's start with Corso Como, the heart of Milan's aperitif scene. Corso Como is a pedestrian street, about 280-meter long, in Milan's city center. The Milanese walk stretches from Piazza XXV Aprile to Corso Garibaldi and it's famous for its nightlife: discos such as Hollywood Milano, Loolapaloosa, Executive Lounge Milano, Shocking Club, Tocqueville, Eleven and Lotus are all here. Together with lounge bars and some of the most restaurants in the world, they attract common visitors and international celebs, as well.
That's the right destination if you're looking for vips and you wish to experience the atmosphere of the Italian party.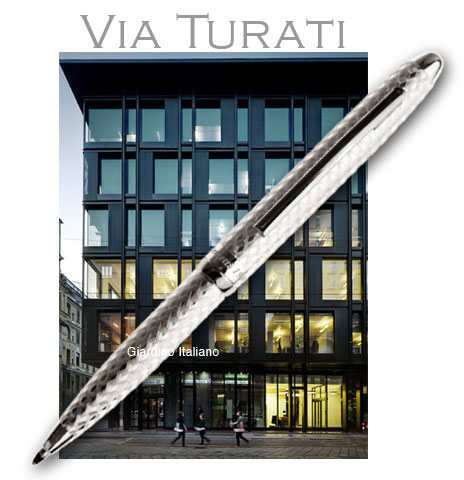 If you prefer art and quietude, instead, let's change scenario and stop at Palazzo della Permanente in Via Turati, an historical street adjoining Piazza Cavour and Piazza della Repubblica, crossing Via della Moscova. The Society for Fine Arts and Permanent Exposition, also known as La Permanente, is an artistic and cultural body in Milan dating back to the XIX century. The building was designed by architect Luca Beltrami and was purposely built to house artistic exhibitions and displays. It was opened on April 25th, 1886 and badly damaged during the bombings in 1943. This is the right place to recall a part of the history of Milan during WWII, in a setting that transpires the events that have made the history of Italy.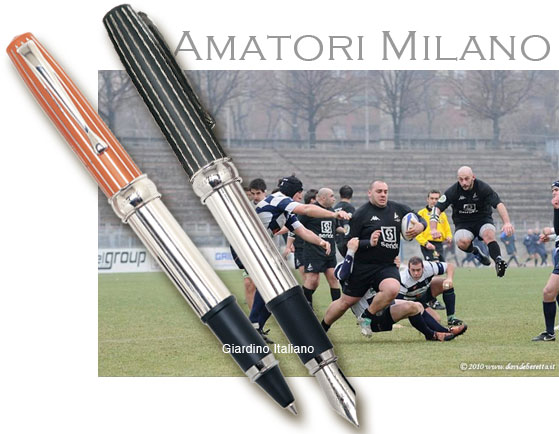 For those who have a sporty heart and are eager to discover one of the most authentic sports of Milan, here is the pen Amatori Milano, named after the Milan rugby team. Founded in 1927, the team is one of the most awarded of Italy: they won 18 national championships and one Italian Cup. The original headquarter of the team is the "Mario Giuriali" Sports Center of Via Pascal, a complex built in 1931 where all the biggest victories of the red and white  team took place. Since 2010, however, Amatori Milano moved to the Civic Arena (Napoleonic Amphitheater). In addition to its historical memory – here, the first game between the Italian National team and France's was played in 1910 – the Arena is an evocative place well worth a visit.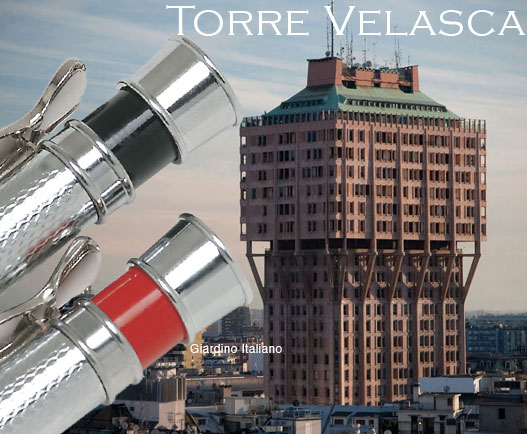 Another icon of Milan, a legacy of the architecture of the Fifies, is Torre Velasca. The tower was named after Spanish Governor Juan Fernández de Velasco, whom the square underneath was dedicated to in the XVII century. It is composed of 26 floors in total, the last 8 occupying a larger surface than its base.
Finally, you can't miss to visit one of the most representative streets of the old city: Via Meravigli.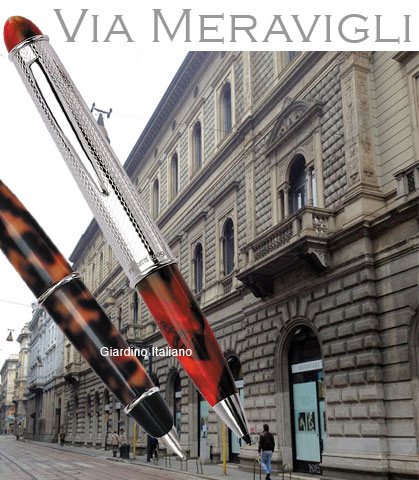 Here, among the several offices and winding alleys, don't forget to enter Palazzo Turati, headquarter of the Chamber of Commerce. The building lies on the Roman Theater of Milan. The remains of the Roman Theater date back to the I century BC and can be seen in the basement.  The building is now a museum open to the public and everybody can visit it. 
A little lead: Giardino Italiano is now offering a 70% discount on the end-of-series pens Via Meravigli… catch the deal!
The information on Renzetti's pens that are part of this virtual tour of Milan are now available at Giardino.it. In addition to this, you will also find the Silver Memo series, that, despite not being dedicated to a street of Milan, features a small size and an elegant modern line: details that every Milanese won't miss to notice.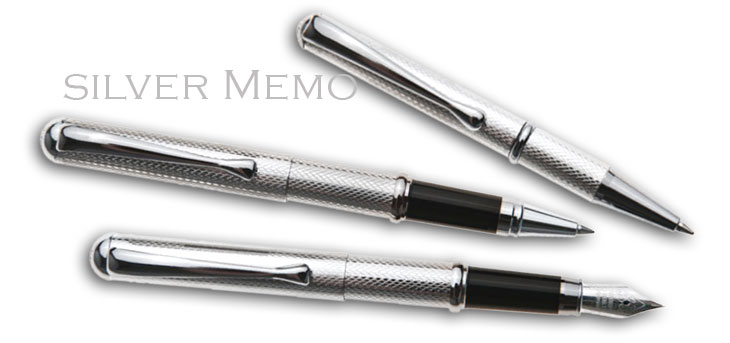 Giardino Blu: a peaceful heaven in the heart of Milan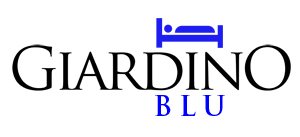 Besides Giardino Italiano's Pens Tour, here is another surprise: Susanna Buffo, CEO and founder of Giardino Italiano, opens Giardino Blu, her cozy studio in Milan for all those who are curious to explore the international vibe of Milan:  "I furnished my apartment to make it as welcoming as my own home. It can host two persons, also in the long period, and it is very quiet. It's in an advantageous position to get to the city center and all the commodities are a three-minute walk away," Susanna explains.  
The idea is not only that of hosting people who are willing to explore Milan in this extraordinary year, but also offering a different service to Giardino Italiano's customers.
You can find all prices and details about Giardino Blu here.
Your next move?
Check your calendar: winter sales in Milan have already opened the shopping season… and less than 100 days are left to the beginning of the Expo.
Whatever your interest, you can find it here, in Milan.