Italian pen maker Omas is back with two limited editions spurred by a customers' favourite: 360 Vintage. The acclaimed triangular-shaped pen is now being re-issued in two different colourings, Arco and Wild.  You can book your 360 Vintage Arco and 360 Vintage Wild from Giardino.it …
at a very special price: Giardino Italiano will match your deposit and give you back this total as a discount.
In other words, you deposit 70 euros to book the pen and you get 140 off your order. A real bargain you cannot miss!
"To exist, the triangle demands three complementary elements: love, power and danger. Mixed incautiously, these elements, like those in physics, are volatile and potentially explosive."
― Ruth Harris
The sturdy shape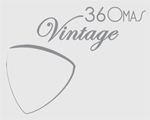 No other shape has been studied as much in history.
The triangle is at the basis of Euclidean geometry and is the subject of an incredible number of theorems and formulas. Ceva's theorem, Menelaus' theorem, Thales' theorem, Feuerbach point and Euler's line are only some of the major elements connected to this shape.
But the triangle is not only interesting on paper: although historically the rectangle is the most popular shape for human objects, the triangle has some indisputable advantages.
Despite being conceptually difficult, its great merit is strength. Architecture proves this every day: triangular buildings are increasingly used in urban architecture of big cities in the world, especially in those cities at a risk of earthquakes. While a rectangle collapses into a parallelogram from pressure to one of its points, a triangle will not change shape: each of the three sides supports the other two.
In other words, triangles are sturdy and have a natural strength which supports structures against lateral pressures.
That's why the triangle is increasingly gaining in popularity amongst creative designers. And not only for buildings.
360 Vintage by Omas: Arco and Wild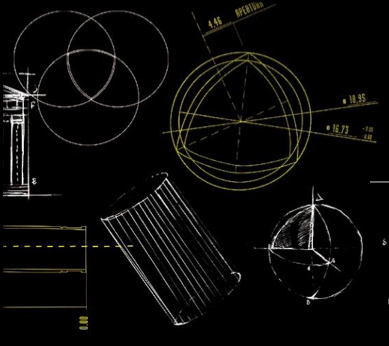 360 Vintage by Omas is one of the most popular pens by the Italian pen maker. Its triangular shape is fashionable and incredibly resistant against the pressure exerted by the hand on its side.
More than that, 360 Vintage is an extremely ergonomic tool, specifically designed to maximise the pleasure of writing.
Now this pleasure is further enhanced by the version 2014 of the pen: the material it is made of – celluloid – is resistant and pleasant to the touch.
All of the features that have contributed to the success and popularity of this model are boosted by the new releases.
Indeed, Omas has re-issued 360 Vintage in two different celluloid colours, only available in a limited edition: Arco and Wild.
Arco is a fine celluloid in the warm tones of reddish brown, on sale in yellow or rose gold and rhodium trims.

Wild is a black-and-white variegated celluloid on sale in rose gold, black ruthenium or rhodium trims. Both colourings are also used in different models by Omas and have been praised by the public.
Both models come with a 18K gold nib, customised with the triangular section adornment typical of the 360 Vintage collection by Omas.

Giardino Italiano's offer: deposit and match
360 Vintage Arco and 360 Vintage Wild by Omas have been issued in a limited edition. Limited editions are market by three rings on the cap.
The Wild series is available in:
136 piston-filled fountain pens and 36 rollerballs with rhodium-plated trims,
36 piston-filled fountain pens with black ruthenium trims
36 piston-filled fountain pens with rose gold trims.
Arco is available in:
36 piston-filled fountain pens and 36 rollerballs with gold-plated trims,
36 piston-filled fountain pens with rose gold-plated trims
36 piston-filled fountain pens with rhodium plated trims.
Bad news: all of the 360 Vintage celluloid series will be available only from July 21st.
Good news: even so, you can book your 360 Vintage celluloid limited edition immediately, from Giardino Italiano's website.
Extremely good news: if you order your pen now, your advance deposit to secure the pen will be matched by Giardino Italiano and the total amount will be discounted from the price of the pen on your order.
In nuts, if you secure your pen with a 70-euro deposit, you will have 140 euros off your final order. And you can also choose when you want to receive the pen (also in September, if you wish so).
See all the details of the offer here.
After all, if you cautiously mix the three ingredients of the triangle, what you get is a real bargain. The only danger? To miss it, of course!
.