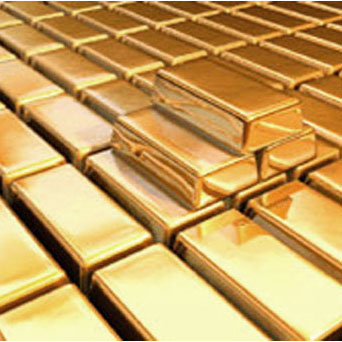 Gold has always been a safe heaven in periods of financial hardships due to world and local crisis. Not just a fashionable metal whose aesthetics stays unmatched in elegance and finesse, yet a safe investment as a material constantly increasing its value. The ever-increasing quotations of gold in stock markets make of it a rare material to be used for fountain pens.
Though, if you're in love with the most precious metal in the world and you are not satisfied with a gold-plated pen, Giardino Italiano is offering a limited number of solid gold end-of-series pens, exceptionally on sale at special price: Aurora Archivi Storici Solid Gold .
Gold trends

To better understand why solid gold pens have been progressively disappearing from the market, we asked advise to SeekinGold, stock experts dealing in gold worldwide: "We evaluate gold market fundamentally and technically to predict where the prices will be short- and long-term – they explain –. In our technical analysis we take advantage of trend analysis. Trend analysis is a proven and an important aspect of technical analysis that looks for an ongoing upward or downward pattern that could lead to forecasting gold prices."
Long-term forecasts in the previous years make clear the direction of gold trend, as you can see here in the chart provided by SeekinGold:
| | | |
| --- | --- | --- |
| Gold Price Forecast | Target US$/ounce | Hit Price US$/ounce |
| 2010 | 1,500 | 1,421 |
| 2011 | 1,750 raised to 1,950 | 1,895 |
| 2012 | 1,850 | 1,792 |
| 2013 | 1,900 | |
Gold, up and upper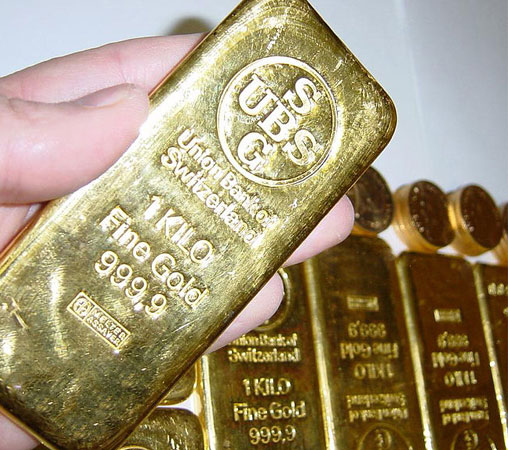 Jim Rogers – American businessman, investor and author – explains why gold, which has continuously been increasing its value for the last 11 years, is going to take off its healthy uptrend soon: "I own gold and I'm not selling my gold – Roger says –. Gold will continue to do what gold does best."
This is the reason for its use is likely to become even more rare in the production of items like pens and fountain pens. More than that, against s reduced use  of solid gold for pens, the demand of luxury objects made in this precious metal is rising as confirmed by the World Gold Council's Gold Demand Trends (GDT) – leading industry resource for data and opinion on world-wide gold demand. Their quarterly publication examines demand trends by sector and geography and the most recent review of the third quarter of 2013 stresses the trend of the luxury compartment: "The jewellery sector delivered another quarter of solid year-on-year growth as consumers across the globe showed an increasing demand for higher carat pieces," we read in their report.
Rarity of pens in solid gold: Aurora Archivi Storici
Moreover, in the latest years already, the growing cost of gold pushed pen manufacturers to substitute gold parts – such as nibs, clips and rings – with other kinds of precious materials: we have seen the increase of rare metal alloys, along with gold- and silver-plating instead of solid gold. Yet, there are rare collections of pens still produced in solid gold, whose price, if they were produced today, would be extremely high.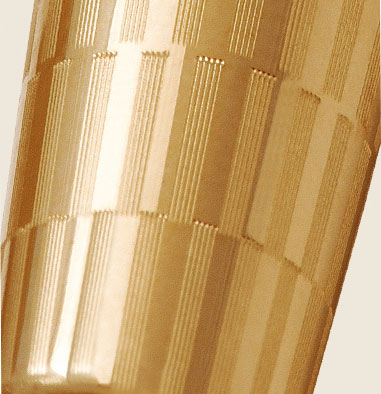 An example of these exclusive and rare luxury pens in solid gold is Aurora Archivi Storici with its model 003 in Solid Gold , a shiny fountain pen with square guilloché pattern, 333‰ gold. Its precious guilloché pattern underlines the typical style of the Fifties: simple motifs and balanced lines create together a decoration wrapping the pen in light and bright reflections.
This model, very difficult to find for it's been out of production since 2008, is now available in a limited end-of-series number scooped by Giardino Italiano. They are now offering their clients these rarities at incredible prices, as they were in 5-year-old price lists.
Time for gold rush is now: go to giardino.it and look for your exclusive solid gold pen.
The Archivi Storici collection includes also a sterling silver fountain pen model and a gold plated fountain pen, satin finished.


All them are currently on sale in Giardino Italiano website.
.
Simona Gauri
per Giardino Italiano
.