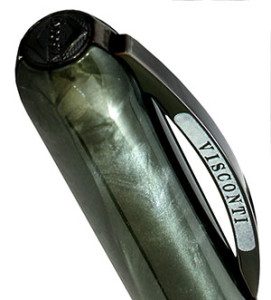 Visconti's entry-level model enriches with a new color, quite different from the previous ones.
Fainter, less bright, and especially not rhodium finished, like almost all the pens of that level. The new green/black is cloudy and shaded, and PVD black trims.
Visconti launched the Rembrandt in 2009, with black, red, blue and ivory colors; featuring great brightness and slight shades of colors that, otherwise, were unvarying.
In 2012 a new color (orange) was added, and afterwards the violet.
In 2016,  here is the new color, a shaded green/grey/black, that seems darker due to the black PVD finishings; not only the central ring and the pens' grip, but also the clip and even the nib are black!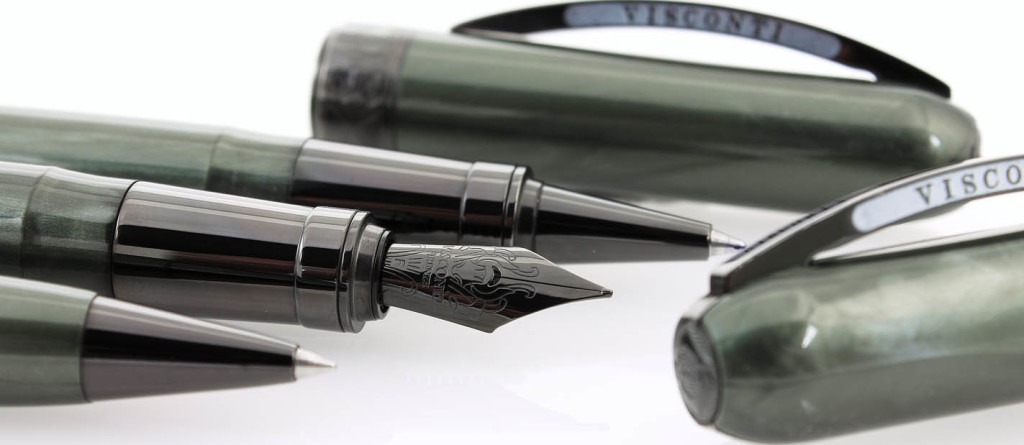 Steel nib, PVD black, available in Fine, Medium and Broad; cartridge/converter filling system; magnetic closure of the cap.
Also available as roller, rollergraphic (a roller tip with fountain pen's ink), and ballpen.
Available for sale in Giardino Italiano.