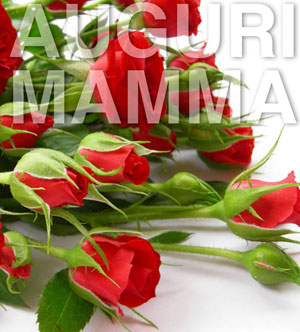 Since the beginning of modern time, Mother's Day has been celebrating the universal love tying a mother to her offspring.
From March to May, we honor worldwide motherhood and this special bondage: this year Giardino Italiano has made it easy for you and is now offering an exquisite selection of presents for Mother's Day.
Is yours among them?
"Motherhood: All love begins and ends there."
Robert Browning
From Jarvis' Day to Mother's Day
The celebration of motherhood originated in ancient times, as some of the major worships – i.e. the Greek cult of Cybele or the Roman festival of Hilaria – attest. Mother's Day was first celebrated in its modern form in 1908, when Anna Jarvis held a memorial for her mother in Grafton, West Virginia. Her campaign to make "Mother's Day" a recognized holiday in the United States had begun in 1905, the year her beloved mother, Ann Reeves Jarvis, died. Anna wanted to officially honor "the person who has done more for you than anyone in the world".
In 1914 Woodrow Wilson signed the proclamation that created Mother's Day, the second Sunday in May, as a national holiday to honor mothers.
After that, Mother's Day spread across countries and continents, being celebrated at different dates from early March to May.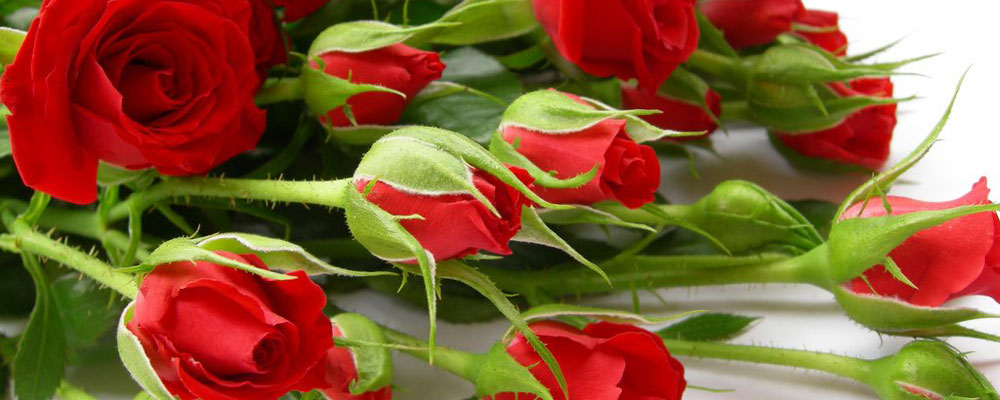 Giardino Italiano finds the right gift for you
Any mom is special to her kids in different ways. But here's the easy part: you have started knowing your mom since the day you were born, from your very first breath. You'll immediately know what's right for her…
A career woman
If your mother is first of all a career woman and relentlessly dedicates or dedicated herself to her job in spite of being a mother (they usually excel in both things), celebrating her dedication and principles is what will make her happy.
For the legal profession, consider Lex by Delta: this is an elegant fountain pen, issued in a limited edition, dressed in solid black or white to convey a sense of sobriety, precision and self-confidence.
It's the perfect match with a pinstripe suite, as well as any leather-and-paper accessory.
If her career is in the medical field – i.e. pharmacist, doctor or professor – you can't go wrong: Hippocratica by Delta is your ultimate answer. Sober and elegant in his red and blue body, this pen series bears the rod of Asclepius, the ancient Greek symbol that distinguishes healing works from all the others.
Talking about tough jobs… if your mom is an architect or a surveyor, she will love the line and character of Via Meravigli by Renzetti 1909.
The series is now on special offer at an incredible price: this is your chance to make your mom happy!
If your mom has the so-called people skills, she'll get straight to the point and can make a brand stick to your mind for days, she's probably into PR and communication.
Well, here is something that will stick in her hand forever: Ipsilon Juventus by Aurora is a pen for a real champion, in relationships and in life.

The intellectual type
This type of mom is totally awe-inspiring: light-spirited, elegant and with a taste for finesse, her mind always hovers in the clouds, thinking of the sublime, the greatness, the depths of the soul and arts. Not at all practical, she can be messy but definitely the one who flew your aspirations to the moon as a kid.
What about thanking her for being herself with a pen from the Archivi Storici collection by Aurora? Classy, refined, yet noticeable, this pen fits perfectly in the hand of a professor of Arts.
It's just another way to tell her that age doesn't always mean being old-fashioned.
If you have grown up listening to Opera and classical music, if in her living room there is an old-fashioned gramophone with those vinyl discs accompanied by the unmistakable smell of old paper, Aida and Tosca by Marlen are just for her. The two pen series belong where music flies loud.

Well, we know. With all that's going on in her mind, she's not the practical type and time is not a concern. Yet, she might appreciate a little bit of discipline from time to time.
JustCavalli Lily is a fine wristwatch with a dream-like decoration.
She will appreciate its unconventional style, its wavy patterns and spiritual-chic character as much as being on time for the appointment with you!
If 'Let's party!' is her motto
She's an extrovert. She likes to party and dance, and in her mind she's still a teen-ager with no annoying parents telling her what to do – and most of all, what she shouldn't be doing. To her, everything is possible. She's unconventional, independent, and even if sometimes she embarrasses you with her extravagancies, she's always fighting at your side. She can face any disappointment and failure with a smile. Why? Because, among all, she's wise.
Tell her "I love you" with a Leopard wristwatch by JustCavalli (currently on sale) or a pen from the many incredible Elvis Presley series by Montegrappa.
She will literally melt like butter…
Just… mom!
And then… then there is mom. Just mom.
The busy mom, who struggles with her chores and with time, the one whose job is to take care of her family and make everyone happy.
She's the altruistic type who goes out of her way to do well, to be always at the right time and in the right place. The one who worries about the less fortunate and is active in charities and church, the one who simply likes to chill in the afternoon in front of the TV or with her circle of friends sipping a tea.
If you never missed a perfectly balanced lunch, a fresh piece of pie after school or Sunday's pancakes for brunch, you can blindly choose The Fifties by Marlen.
This series of pens is for the 360-degree mom, the one that, after baking your pie, would handwrite letters to a friend.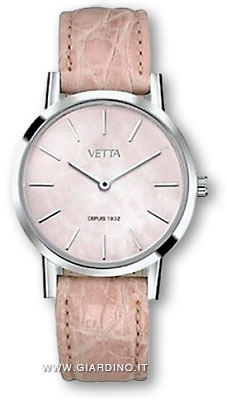 Yet, if she loves "old and romantic stuff", there's one choice you should carefully consider: Sinatra, by Montegrappa, is a pen entirely dedicated to the musicals, lighthearted love stories and, of course… the happy ending.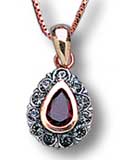 Or, some XVIII century's earrings with garnets and crystals, with matching pendent, handmade by La Pagoda.

And if – in spite of everything – she still loves to take her tennis lessons and hang out with dad's golf circle, here's a fine wristwatch that she'll simply adore: Meridien Lady, by Vetta is just her style.
Mom on-the-go?
She's always super-busy, and most of the time you felt that she's missed much of your life. Yet, when you needed her, she was always there for you.
For her, a special treat would be a Visconti Classic pen.
Or a Zoppini necklace, that seems made by silver and golden coffee beans!


Finally, there is the unattainable righteous mom: her life being divided between family and church, she endures all the odds with the help of God. For her, one of the pens dedicated to Pope Frances will be the gift that she'll never dare to ask.

Giardino has the right gift for all the moms in the world: viva la mamma!
.