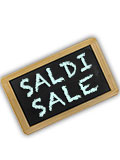 Great deals on the pens in stock, all January long.
You MUST come and help us to empty our stock! Otherwise, how could we find the place for new arrivals?
Everyday we'll add new offers, therefore visit us often, please.
We're starting with Storia,and Duke pens, and few Columbus and Visconti.
Don't wait!
.
Susanna Buffo
Giardino Italiano