Some pens have been iconized by their shape over time. Ogiva by Omas is one of those: from Vintage to Vision, versions and families has changed along with their colors and compositions, yet the unmistakable frame of this pen remains.
To celebrate the ninety years of Ogiva, Omas has issued a new version belonging to the Vintage family: it's Alba. You can find this beautiful pen in a limited edition at Giardino.it.
The nose cone, a fluid dynamics-friendly shape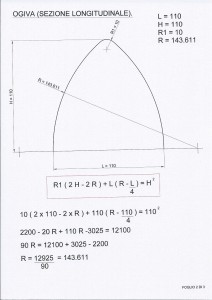 Nose cone (in italian, 'ogiva') is a term used to refer to the forward-most section of a body featuring a tapered shape with axial symmetry. It is a shape designed to offer a minimum flow resistance. Because of this, it is also the typical shape of bullets, rockets, missiles, aircrafts and submarines.Inflatable Pools
Omas applied the nose cone to a pen and got a great success. Indeed, Ogiva gave birth to different families of pens, all featuring this outstanding silhouette.
Just think that Ogiva by Omas was designed in 1925 (and was later produced in 1927) by Sir Armando Simoni. Since then its shape became one of Omas' icons.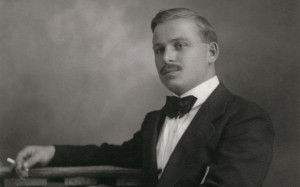 To innovate by tradition
Why does Ogiva remain true to itself? "It is part of our corporate policy", is the answer by Omas' sales manager to Giardino Italiano's direct question. "Icon Collection and Vintage Collection families include pens recast from icon models from the past. They represent and mark Omas' style. Those models are continually reissued in new versions and sometimes they significantly vary compared to the original, yet maintaining its shape or style."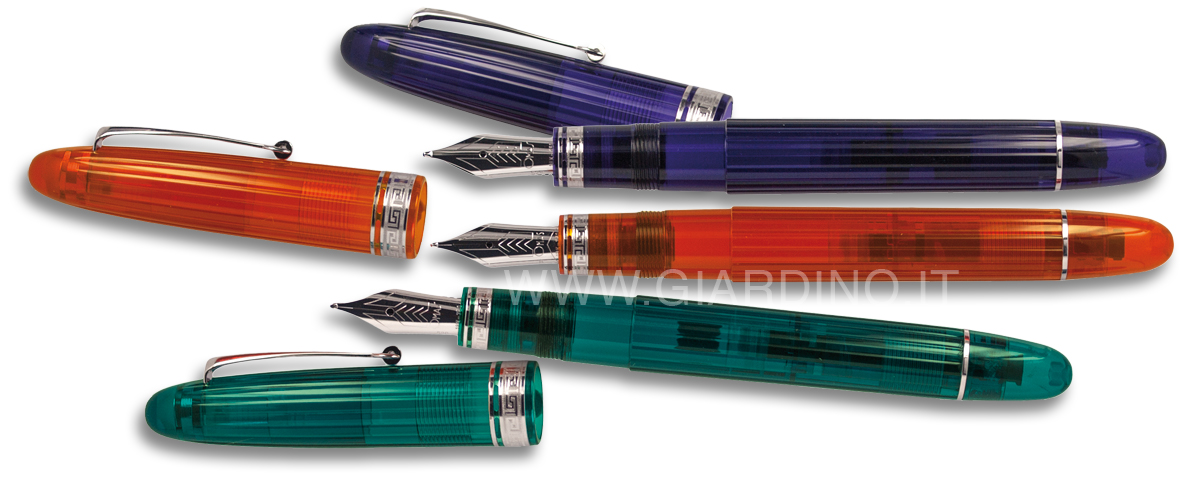 Innovation, in conclusion, goes forward by little steps, well-knit on the shoulders of giant Ogiva. A choice that seems to have gone the distance with this model since its first appearance, 90 years ago.
Nonetheless, we must say that Omas doesn't lack of innovation and experimentation: the Arte Italiana family, for instance, features a dodecagonal body section and, "besides the classic Milord and Paragon, we have also issued Noir, a brand new model.
Innovation, in terms of design, shapes and colors, is reserved to limited edition series. These, yes, they are always new and different. Just think of the Cohiba, or of the Piri Reis."
Ogiva Vintage Alba
The new born of the series Ogiva Vintage is Alba (the italian for 'dawn'). It's a pen made "of a semitransparent cotton resin, Guillochè decorated, designed in the three colors of aurora borealis. That's why we named it Alba – certainly we couldn't name it Aurora!".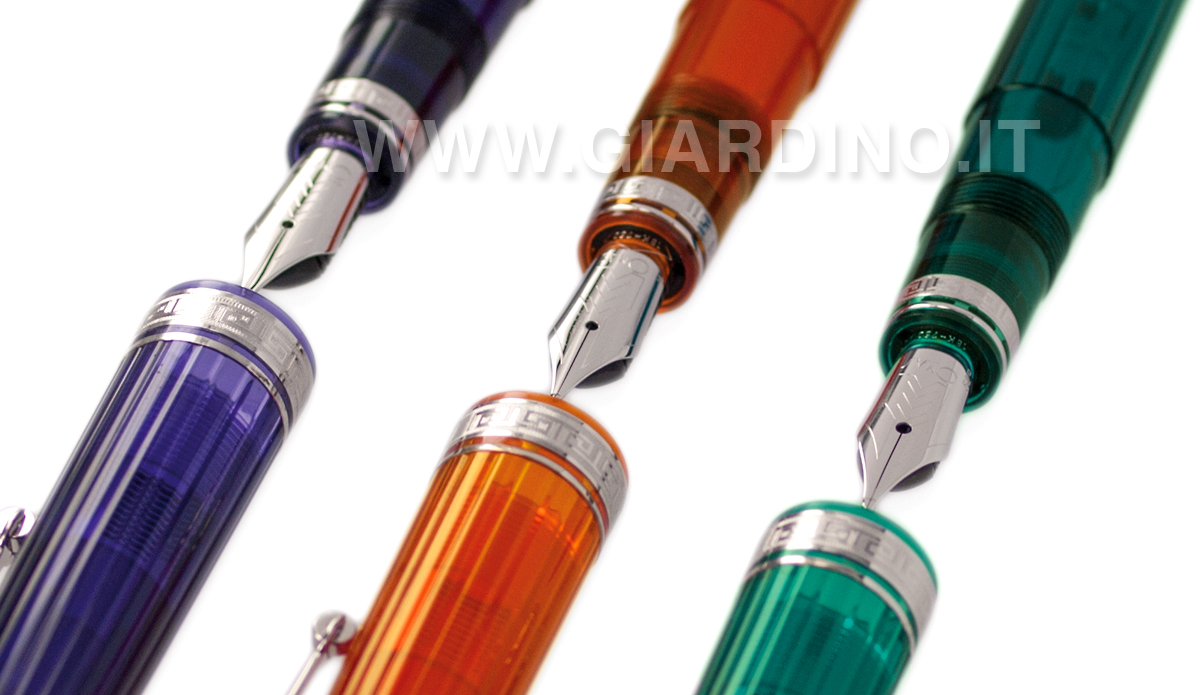 Issued in orange, green and purple, Ogiva Vintage Alba is a series limited to 327 plunger fountain pens with 18 Kt gold nibs (or extra-flex 14 karats) plus 127 roller ball pens.
This differs from Ogiva Vintage of celluloid that was issued two years ago. The former version of Alba co-existed with Ogiva Vision, that " was produced exclusively for the American market. Only later, the unsold was put up for sale in Europe."
This is therefore a good chance for you to get your numbered Ogiva Vintage Alba in a limited edition, in one of its three new colors: you can buy it immediately from Giardino Italiano's website.