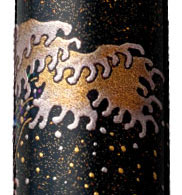 Spring has finally come, and in the most beautiful Giardino of Italy pens are blossoming like flowers, meeting all tastes and pockets.
The best made-in-Italy pens manufacturers are launching their new series and models for year 2014.  At Giardino.it you can already find the wonderful Pelikan Maki-e Seaside, Visconti Homo Sapiens Crystal, Storia Fossile, Storia Parma, Marlen Aleph and Pelikan 200 Cognac.
Hurry up and treat yourself with the enchanting colours and feelings conveyed by these wonderful creations. 
"Japan emerges from the sea. The sea rejected it as a nacre shell." 
[Jean Cocteau, My first trip, 1937]
For the lovers of refined Japanese style, artist Shozo Nakamura created Pelikan Maki-e Seaside, a fountain pen embodying all the symbols of Japanese art: the rippled wave on the pen's body immediately recalls "The Great Wave off Kanegawa" by Katsushika Hokusai, who is also the author of the "Thirty-six views of Mount Fuji".

The decor was performed by a combination of different Maki-e techniques and by the use of  tiny nacre shell and egg shells to give consistency and width to the drawing on the pen. It is not by chance, indeed, that only 88 specimens of this model were made, each featuring a dual-coloured 18k golden nib.  Each pen also comes with a traditional Japanese box made of Paulownia wood.
Available in Giardino Italiano website
"The fragility of crystal is not a weakness, it's a refinement."
[Christopher McCandless (Emile Hirsch) – Into the Wild]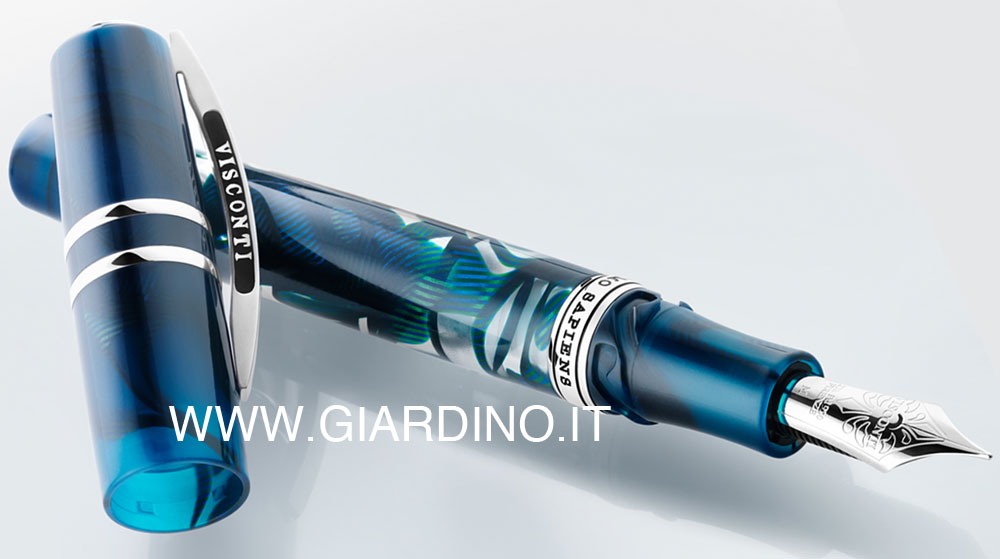 Another pen issued in a limited edition that you don't want to miss is Homo Sapiens Crystal by Visconti. After issuing the Homo Sapiens made of Etna volcano's lava, this new revisited edition is made of acrylic transparent resin with blue and green inserts that make of each pen a unique piece, different from the others.
The Dreamtouch 23k palladium nib integrates a series that evolves from the primeval magma into that fine and shining matter refined by time which is crystal.
Fossile and Parma by Storia, testimonies of Time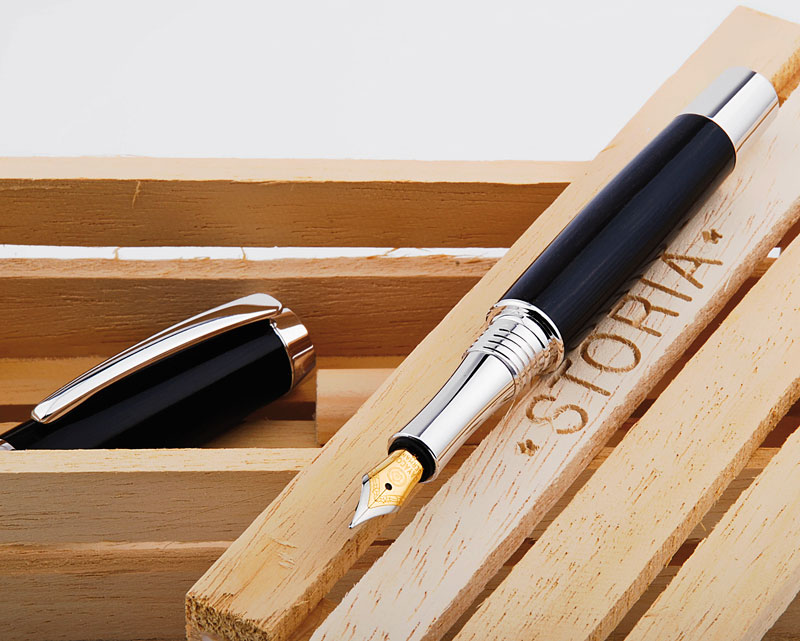 "Those fragments of natural elements, stone pieces, fossils, wood splinters, objects martyred by elements, picked up forme the shoreline, that express physic laws, usury, erosion, burst, and so on., not only they have sculptural qualities, but also they have an extraordinary poetic potential."
[Le Corbusier]
Indulging with topics as history and evolution, magma and crystals, here is another pen gathering the energy of Earth and Time: it's Fossile by Storia, a special handmade edition of fossil oak from Ukraine.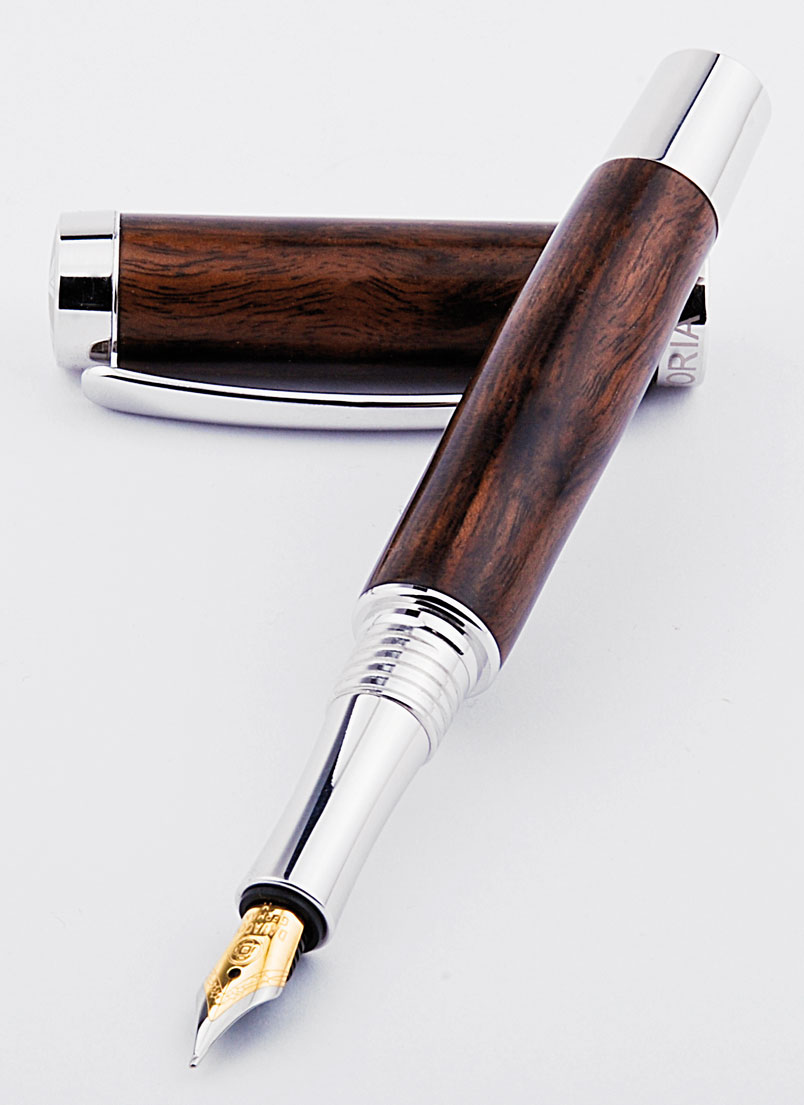 Each pen features a certificate for carbon 14 to authenticate its materials.
The roller tip can be bought apiece and it is interchangeable with the fountain pen's tip – whose nib is made of iridium -, so that you can use this masterpiece to enhance all of yours writing experiences.
Another wonderful pen by Storia made of fine wood is Parma. This pen is made of Turkish walnut wood. From a land of ancient wisdom and people's melting pot, this pen exhibits the solidity of tradition and modernity at once.
Practical and handy, Aleph by Marlen is an excellent pen for those who use a fountain pen as a tool to start their everyday activities.
Aleph, the first letter in the Jewish alphabet and  the universal symbol of the beginning of everything, is finely engraved on the spring steel nib, with features two indents for an optimal flexibility.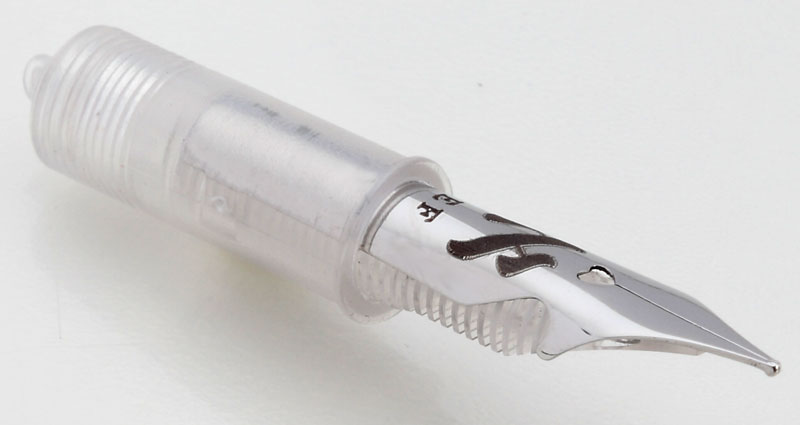 As a tool for everyday writing, Aleph will inspire all those who are aware of the powerful symbolism of the letter worshiped by the Jewish mystics. As the very beginning of the Ten Commandments, Aleph is also the starting letter of the word "EMET", meaning "truth", and of the three names forming the mystical name of God: for this reason the Aleph is an asset for the mystical amulets and Jewish formulas.
A true source of inspiration for your daily writing.
Pelikan 200 Cognac: a special edition in a limited series
Finally, a special edition pen in a limited series: Pelikan 200 Cognac owes its name to the unmistakable colour of the French liquor.
It is a fountain pen made of semi-transparent resin of the same colour as Cognac, from the Classic series, inspired by the enjoyment of the intense pleasure of writing as you would with a good glass of Cognac: slowly sipping it.
With all these pens, it's impossible not to treat yourself with a gift from the temptation garden… Welcome Spring!
.
.