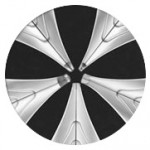 If it's true we write to remember, to prevent time to blur our memories, it's also true the tool we use for writing can be itself an object belonging to history. Storia's pens surely are. Storia is a company based in Bolzano, northern Italy, founded by a brave entrepreneur of Rome, Federico Testa. He designs and handcrafts his pens by himself, producing them in precious woods and metals: "Jewels for writing," as he describes them. Indeed, there is much to be told about them. These wonderful creations are available at Giardino Italiano, where you can learn all about them.
"The unread story is not a story;
it is little black marks on wood pulp.
The reader, reading it, makes it live:
a live thing, a story.
Ursula K. Le Guin – Wood, a living pen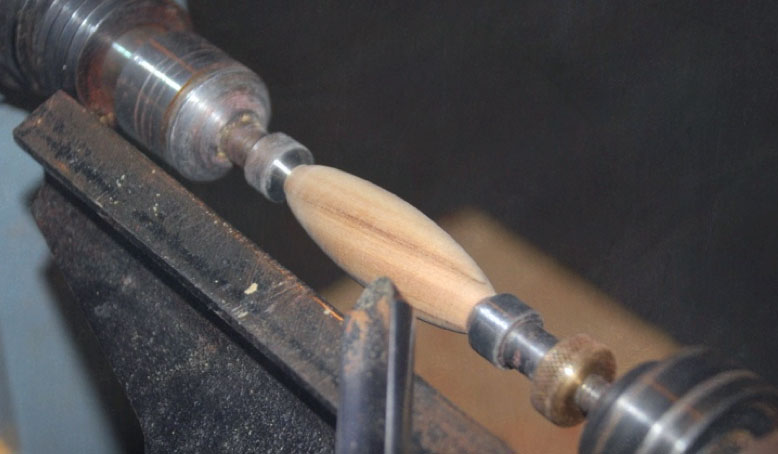 Wood is living material: not only it features different grains, patterns and hues depending on the tree and wood block… it concentrates within its very essence, its intimate story. Wood expands and shrinks back, showing the signs of the environment where he has lived, it absorbs essences and scents to whom it has been exposed, it reacts to substances he has come in touch with. Because of all this, a pen made in wood is a rare object to be found: no more a cold object to touch – a mere writing tool -, rather a living thing, warm at touch, breathing and changing itself when it comes in contact with our skin, in a symbiotic exchange with our hand.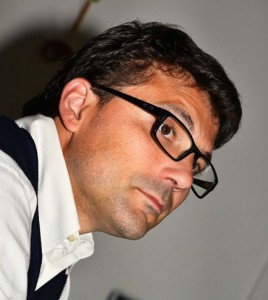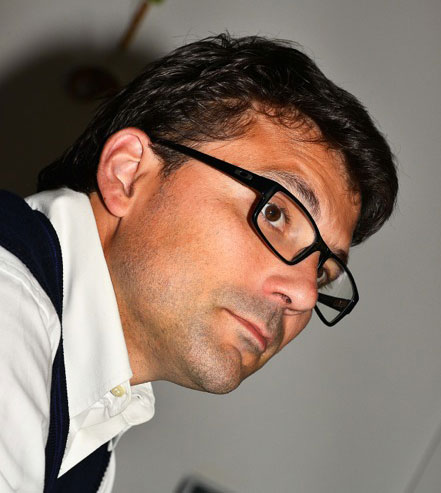 "Each of our pens is a unique and irreproducible object – Federico Testa explains –: the model can be the same in design, but it will always have its unique features.
We are talking of handcrafted pens, made out of precious raw woods, chosen for their peculiar features of tenderness and resistance. Because of their living nature, they must be cared of  by their owners."

Every pen – available in raw wood or vitrified wood – comes with a short user's guide containing advise on its maintenance. The entrepreneur – designer and craftsman at once – points out that the company also offers his customers a free re-polishing service one year from purchase: this is only one of the indicators showing the company's commitment to their wooden 'creatures'.
Details worth noticing

Ebony, rosewood, olive, thuja… Each of these woods belongs to a different geographic area, has different shades in aspect, touch and smell – they give us changing feelings.
Some of Storia's pens are made in various types of wood, skilfully handcrafted and joined together in a unique body. More than that, each pen's design – starting form the cap – is carefully projected according to the physical features of the wood it is made of, evaluating the pen's ideal balance for the best writing comfort.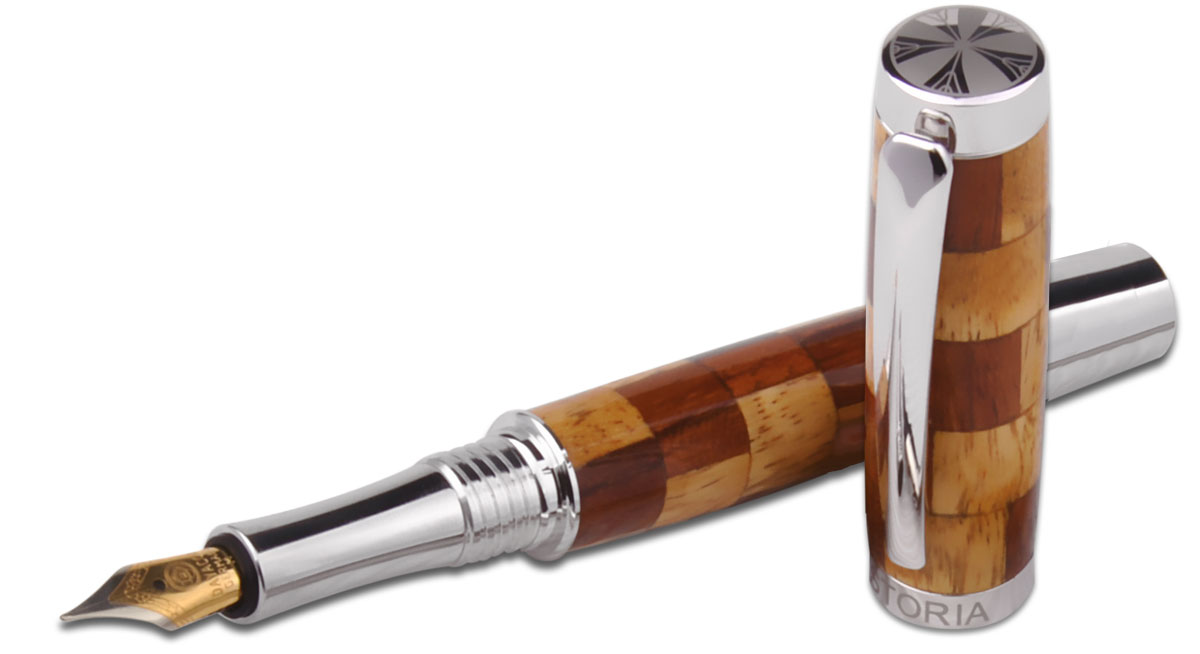 Storia's pens are rich in details, adroitnesses meant for writing pleasure. The aim is that of giving the writer both a pleasant object at touch and a functional tool for writing: the tenderness of wood comes along with steel mechanism and nib, double rhodium-plated. Rhodium is a rare platinum and gold alloy: applied to metals it gives them a superior strength. Furthermore, rhodium prevents metals from becoming opaque, so that the pen can keep its shiny, jewel-like appearance.
Further ways of customising the pen are offered to each client on request – you must ask the manufacturer, not the retailer -: for instance, there is the chance of having one's initials inscribed in the pen's cap.
Writing as a pleasure of life
To witness Testa's passion for his pens there is much more than carefulness towards his products: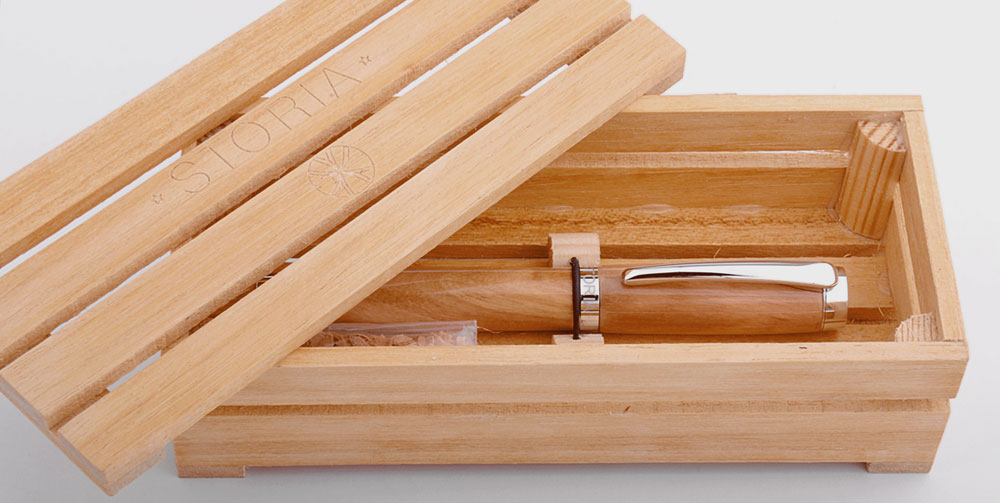 "I do love stationery – he confesses –. I love smelling wood, filling my lungs with its scent and the feelings it conveys. This is why I wanted for my pens a box recalling an apple box, like the ones containing a typical product of this mountain area. I like the contrast between the poverty of such a common wood and the refined content of the box. The pen also comes with a little bag containing wood shavings resulted from the processing of the pen: it's not by chance that thuja and rosewood are so scented that they are used for producing incense."
It's easy to understand that Storia's pen are made to involve human senses: pleasantness of the eye, comfort of the gesture, fragrance of the smell.
And Testa goes even further: "In an historical period when companies are afraid of the crisis, I choose to make. To make business without following the mass – conveying to hi-tech and IT -, and to focus, instead, on handcrafted products intended to give us back pleasure in what we do, reawakening our senses and recovering our manual skills. Writing is important – he ends –. Writing can affect the way we think and, consequently, the way we are."
Storia's pens – whose names want to remind Italian towns who had a major role in making the history of Italy – are now available at Giardino.it.