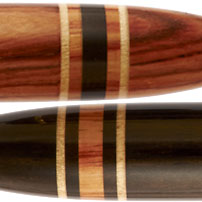 There are two small villages in the Italian countryside around Modena and Reggio Emilia, where the tradition of wood carving and inlay put their roots back in the Eighteenth century.
Here, in Rolo and Novellara, carpenters of peasant origins are not simple wood workers, yet specialised craftsmen skilled at merging technical knowledge with artistic mastery: they are cabinetmakers whose reputation has been going beyond Italian borders and whose handiworks have been commissioned from local nobles and rich North-European countries since then.
D-Parmy, a small firm sticking to Rolo's and Novellara's fine arts to produce their fountain pens, fits in the background of this excellence tradition. You can now have their precious works of art by Giardino Italiano.

When technique becomes art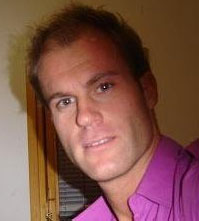 "D-Parmy's pens are strictly handcrafted," explains Damiano Parmiggiani, the firm's founder. "Just think one of our pens takes 4 to 5 weeks to be born, according to the model.
I personally design the pen, then a craftsman makes it, starting from a small block of raw wood.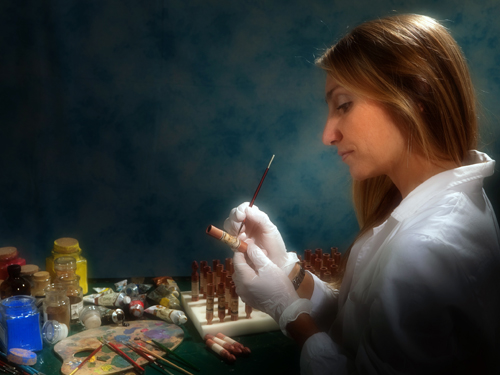 Some of the most elaborate models we offer, like the Giuseppe Verdi, also requires a professional painter's work, each pen is indeed hand-painted."
Besides the fact that wood is a living material, giving unique features to the pen because of its colors and veins, then another distinctive feature adds charm to their pens: man's hand, working on every single pen like a small piece of art.

Links with the territory and music
Yet, when we talk about D-Parmy's pens, we must not only consider its territorial vocation for woodcarving: a broader artistic view is tightly rooted in the area, especially in musical history.
This is indeed the land where famous Italian composer Giuseppe Verdi was born: "The idea to celebrate Verdi by a pen sprung from my love for the opera – Parmiggiani tells –. Born by the notes of his arias, this special pen took shape in my mind and was produced in a limited series of 200 fountain pens and 200 ball-point pens as a homage to the composer's 200th anniversary from his birth date, falling in 2013."
"The Giuseppe Verdi – he continues –, was the first pen ever produced by D-Parmy. This is our most representative model because of its inspiration by the all-round artistic and cultural resources of our territory."
The firm was founded in 2013 as a spin off of a former company owned by Parmiggiani's family with more than 50-year experience. They have the merit to produce small pieces of art, in great demand of worldwide collectors to enrich fine environments. Yet, D-Parmy's pens are not only aesthetic enamels.

Quality of materials
Far from being mere artistic objects, D-Parmy's pens distinguish themselves for their quality of materials, giving the pen a steady yet light hold and smoothness of writing.
"The pen's body is made in solid wood, and not by the wrapping of the wood around a metal pipe – D-Parmy's founder further explains –. More than that, the choice of the woods and their origin is very accurate: ebony, bois de violette, bois de rose and walnut are amongst the most rare and valuable woods in the world. They come from extremely slow growth trees, used by centuries by men for the production of music instruments. We selected them not only for their aesthetic and technical qualities but also because they are wonderfully scented."

Nibs, according to the model, are made in 14-k or 18-k gold, platinum, titanium or high-alloyed steel, ending in an iridium point.

Metal parts, as well, are all made within the company: clips, filets and nibs are made by D-Parmy and manually assembled.
The writing experience using a D-Parmy pen is a palpable, visual and olfactory pleasure.
A pleasure you can now try if you order one by Giardino Italiano's website.