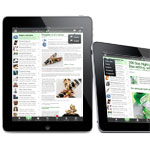 Giardino Italiano realized App Giardino, a virtual boudoir where you can read features on the best made-in- Italy items offered by Giardino Italiano. Here you can be informed in advance about the new outlet offers and giardino.it offers, and directly shop on-line… all by a few simple taps on your screen.
Available in the Apple AppStore.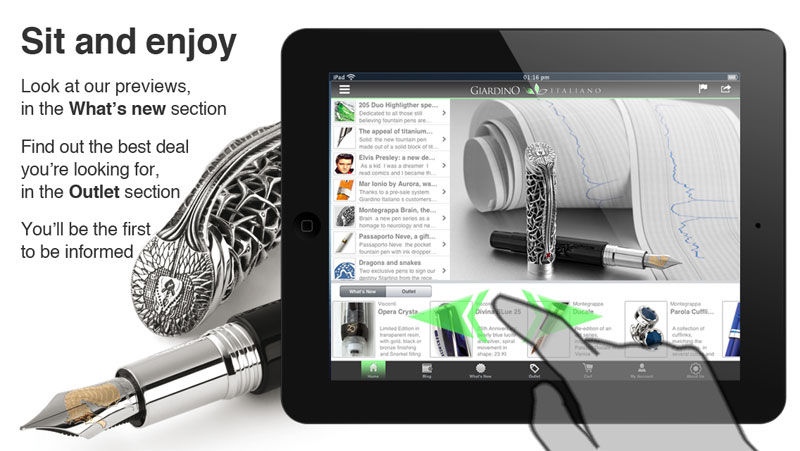 APP GIARDINO is an app for iPad and iPhone designed by Giardino Italiano to celebrate their 18-year activity in the world wide web.
A virtual boidoir allows the reading of accurate features in the blog and share them on social networks, besides informing users in advance on the offers and limited series arrival, so that to buy them directly through the app, by a few taps on the screen.
Features of APP Giardino
In App Giardino you can read the previews in the What's New area, find the best offers for the item you are looking for in Giardino's Outlet and be the first to be informed on new products and special or limited series arrival.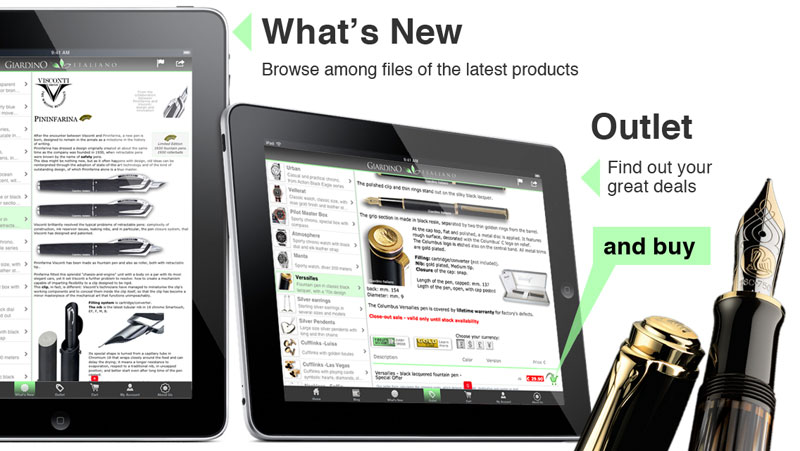 Search is user-friendly, thanks to the quick setting of categories and language (ENG/ITA).
Further more, the app allows you to look closely at the product by hundreds of high-resolution pictures you can select and zoom in and out by finger gestures.
Finally, you will be happily surprised in reading the increased number of blog entries, now more frequent to keep you up-to- date with useful and detailed information on the history, technology and rumors of Giardino Italiano's products.
When and where
App Giardino for iPad is already available in Apple App Store (CLICK HERE); the iPhone release will be available from mid November 2013.