Dante Del Vecchio announced it during the interview he gave us last April; and now, the prize has been collected.
Mr. Onofrio, the winner, was Visconti's guest in Florence, and personally accompanied by Mr. Del Vecchio to visit all factory's departments.
In the month of April, devoted to Visconti promotion with exclusive gifts for all our customers, a special prize was also scheduled, reserved to the month's BEST BUYER. That is, the Giardino Italiano's customer who bought more Visconti pens (in value) would have been invited to full-day visit to Visconti, with accommodation in Florence.
The winner was Mr. Maurizio Onofrio, who lives and work near Benevento, in the south of Italy. He's a serious pen collector and enthusiast of all beautiful objects made by human talent.
A few months passed before Dante Del Vecchio and Maurizio Onofrio succeeded to match their own commitments, but finally they met.
Of course, I was there, too! Here we are, in the main room of Visconti head office.
Visconti headquarter is in a XV Century mansion, in a wonderful park, where you arrive through a street so much narrow that two cars can't go together.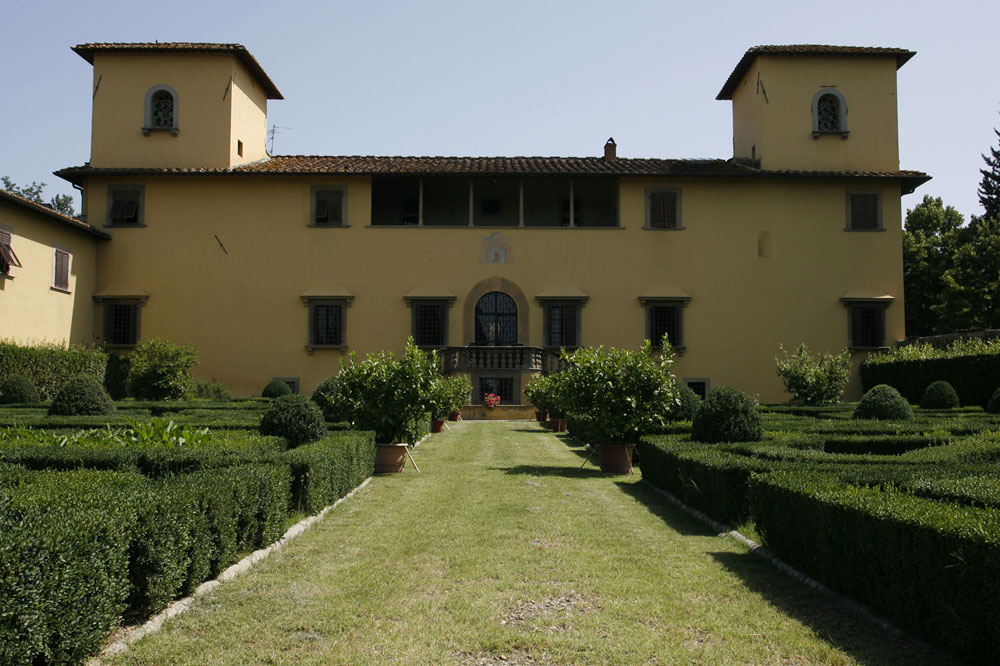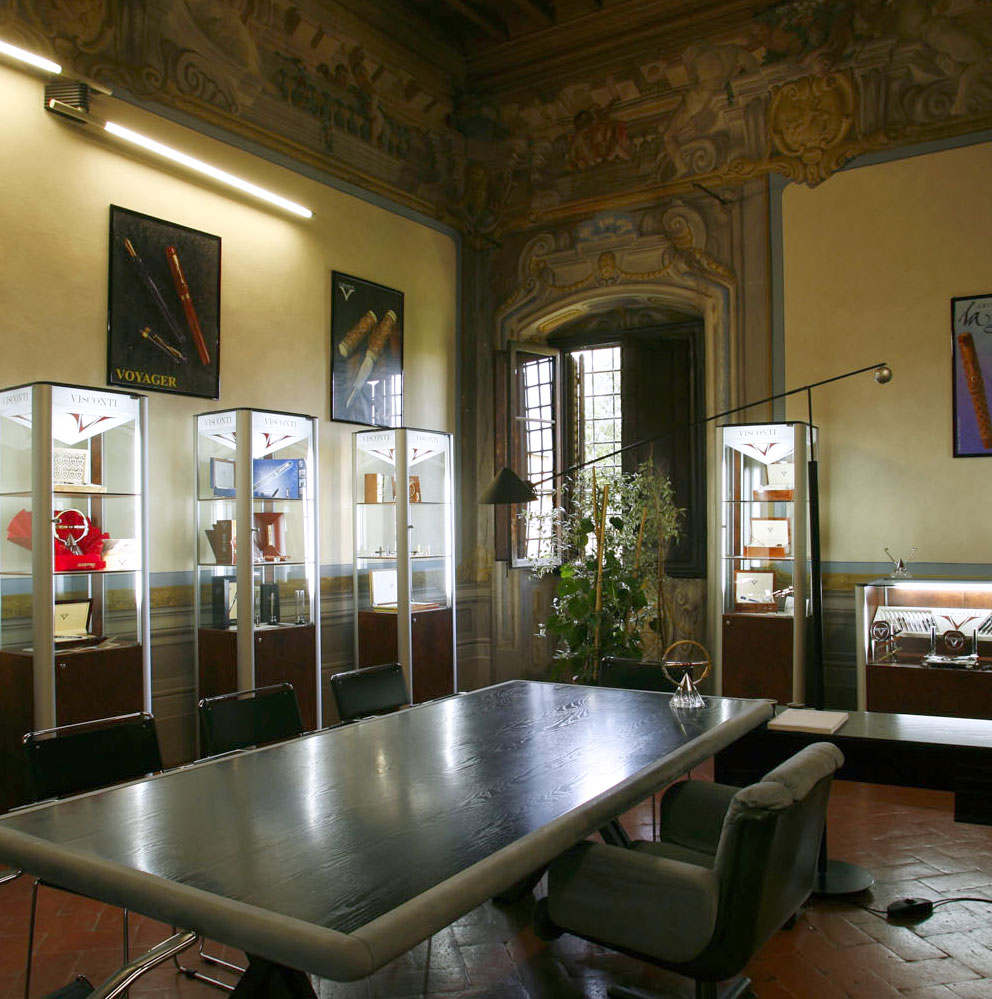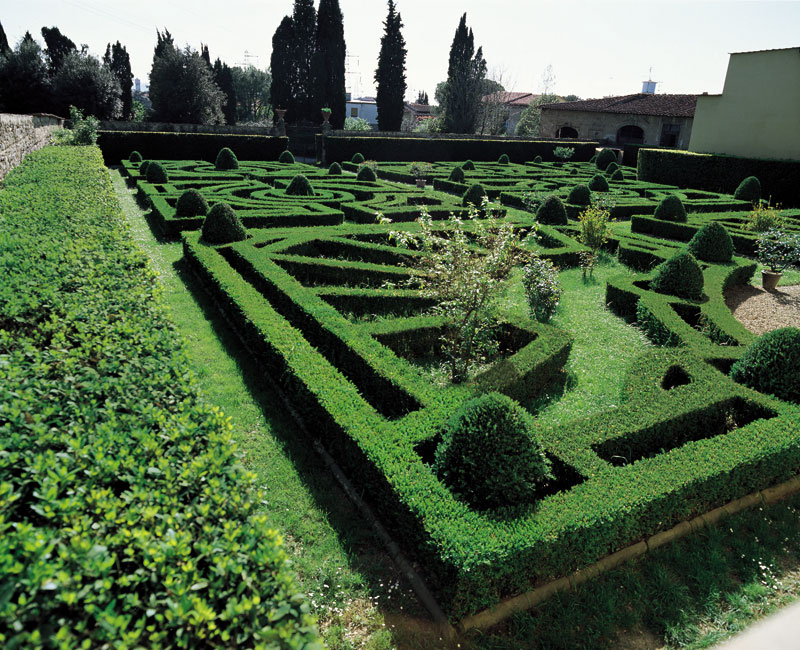 Commercial and presidential offices are located in large rooms which keep their ancient charm in original floors and luxury decorations.
Maria Carla Benedetti, who's in charge of design, marketing and adv departments, is the person who draws the pens, combining Dante's ideas, his technical innovations and his inspirations, with design, shapes, colors and decorations that make every Visconti pen a success. Here she is, at her desk: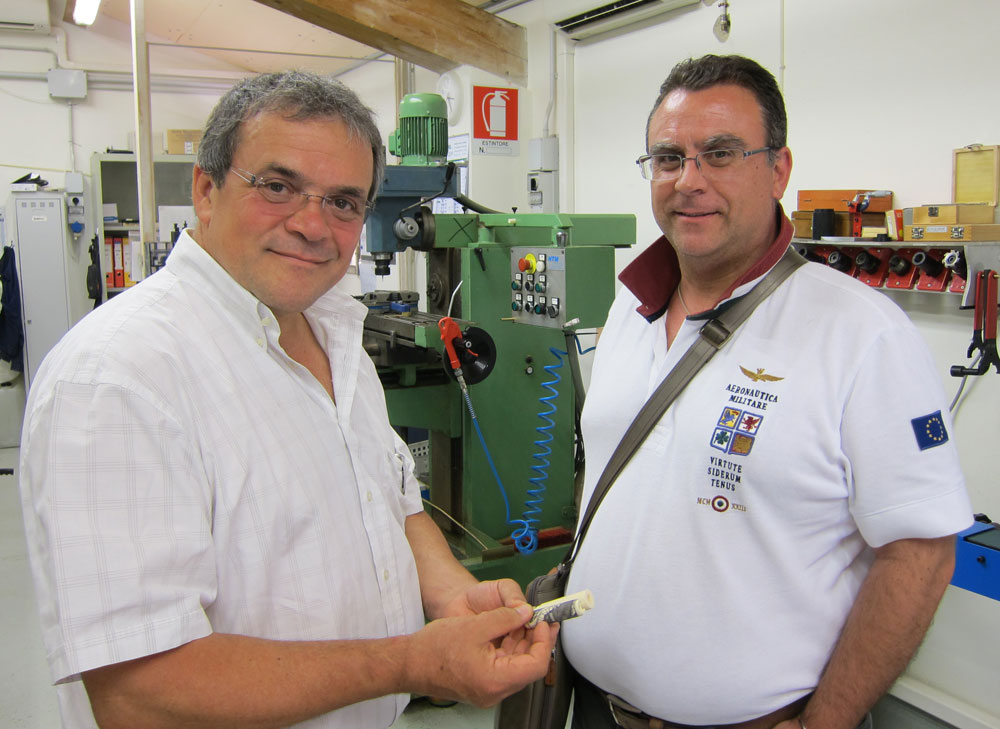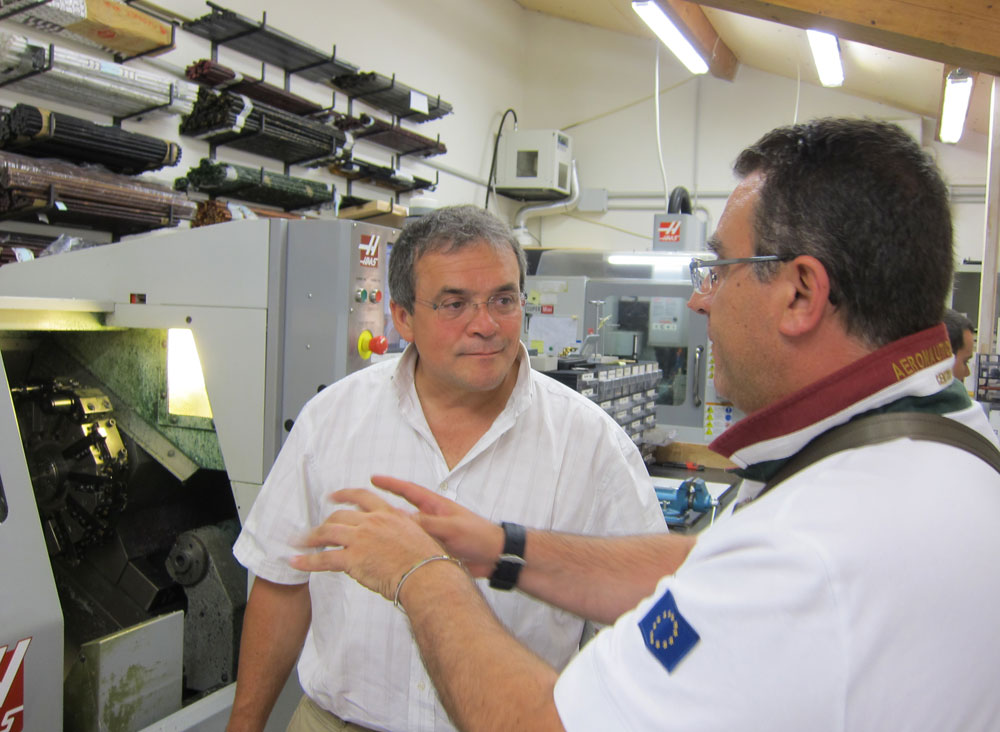 The tour in all the production departments was really interesting. Dante Del Vecchio accompanied us and explained functions of every machinery; from turnery to roughing, buffing, polishing, and so many steps, and more and more controls, that I lost count; for finally arriving to the perfect product that will be commercialized.
We watched the coloring of their next scrimshaw pen, which I couldn't photograph because it hasn't been announced yet; and we saw how many versions (of design, colors, decorations and details) were made as samples before to choose the final pen to make.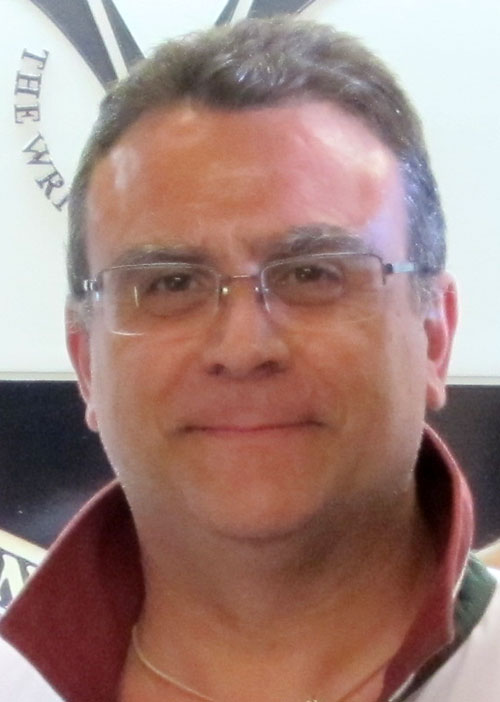 In conclusion, I'm quoting Mr. Onofrio's comment about the day:
"I'm speechless! It was a wonderful day, that I'll remember with great pleasure. I met a very special person, and I understood how much study, passion and work were behind every creation. Although I knew Visconti pens as enthusiast and customer, to see so many precious pieces, and to see how much innovation there was even in a clip support or a band, was a real emotion.
I'd like to reciprocate the visit, here in Benevento; who knows, maybe it could be a source of inspiration for a new limited edition named after my city…"
.
Susanna Buffo
Giardino Italiano
www.giardino.it