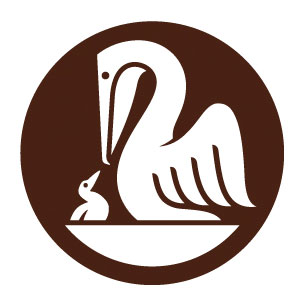 Great popular success for the Pelikan pens, recently added to Giardino Italiano website, and announced with a weekend launch, reserved to subscribers of our mailing list.
Souverän, Lizard, Toledo and 151 are the first collections published, but others will follow in the next weeks.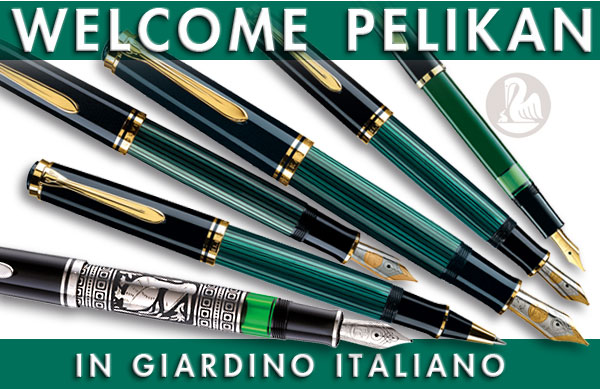 Both the cover photo of the website (in the International Pens section) and various posts in  Facebook e and forum pointed towards the Souverän, which are the most well-known Pelikan collections worldwide.
It's a historical model, that comes from Fifties. Still now, the famous striped green barrel, made in acetate cellulose, is realized with the same technique: the raw material cotton is processed through many different steps until it is shaped into a striped sheet, then formed into the right cylinder shape, cut, diamond-sanded and finally polished.

The Souverän are available in several sizes, from the 1000 which is definitely oversize (cm. 17,2 open with cap posted back), to 300 which is slim and small (cm. 12,9).
Between them, 800, 600 and 400.
All them feature the differentiated piston filling mechanism. Introduced by Pelikan in 1929, it causes the spindle inside the fountain pen to turn quicker than the end piece of the barrel, with the help of two different threads.
The following picture shows all them, from up to down: 1000, 800, 600, 400 (in white and turtle), and to end with, the 300.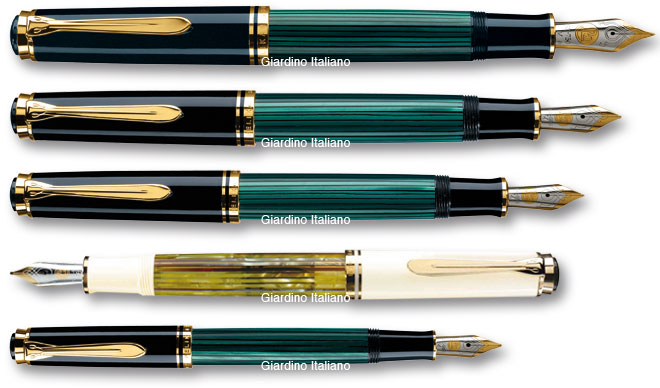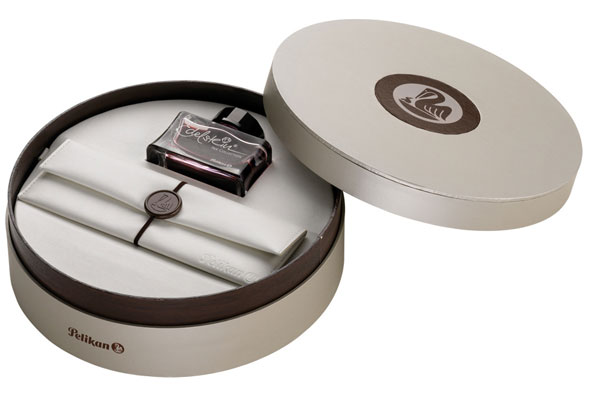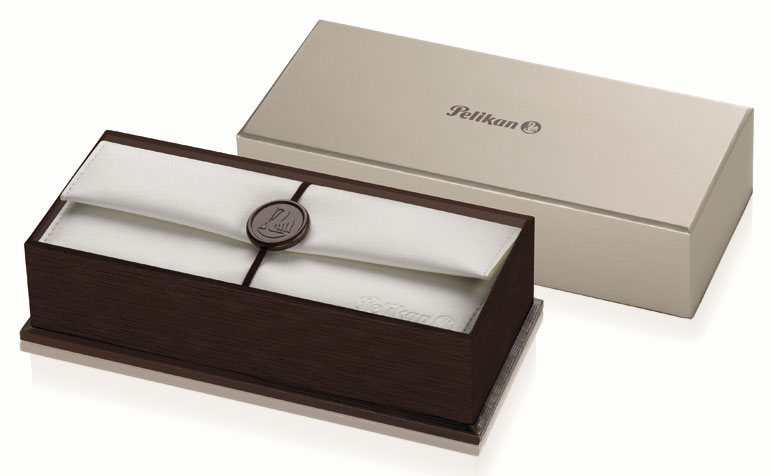 All Souverän fountain pens come in a beautiful round box, which includes also a complimentary ink bottle and a nice pencase.
The rollerballs come in a rectangular elegant box, with a complimentary pencase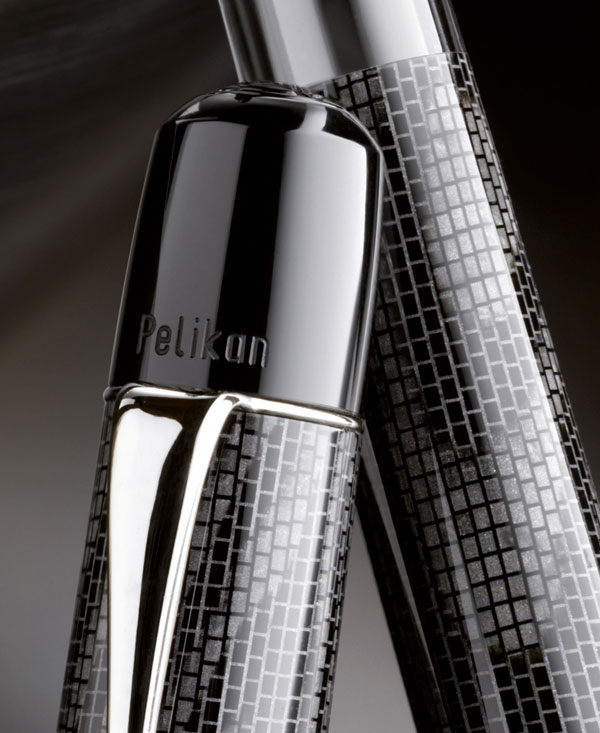 .
Very characteristic, the  new Lizard pattern recalls the lizard's skin (from which it takes its name),  but of course it's glossy and smooth; all shaded in the grey tones, with the Pelikan vintage logo engraved on the cap end.
.
Another classic is the small  M151 green/black fountain pen which, when open with cap posted back, is  12 cm. long: although its size and its definitely affordable price,  it features a perfect piston filling system with a green transparent window for the ink level, and a wooden gift box.
In fact, the fountain pen comes in a vintage-looking wood box, with the reproduction of an ancient label of Pelikan inks; it includes also a nice ink bottle, with a practical indent for the pen's rest.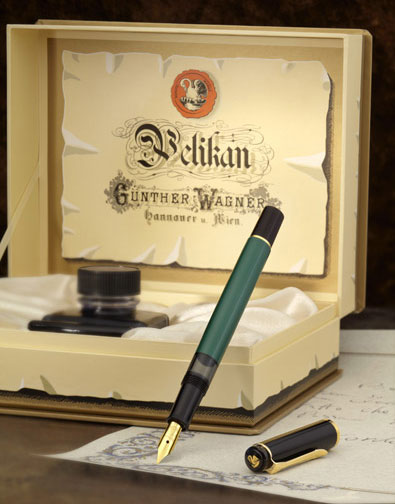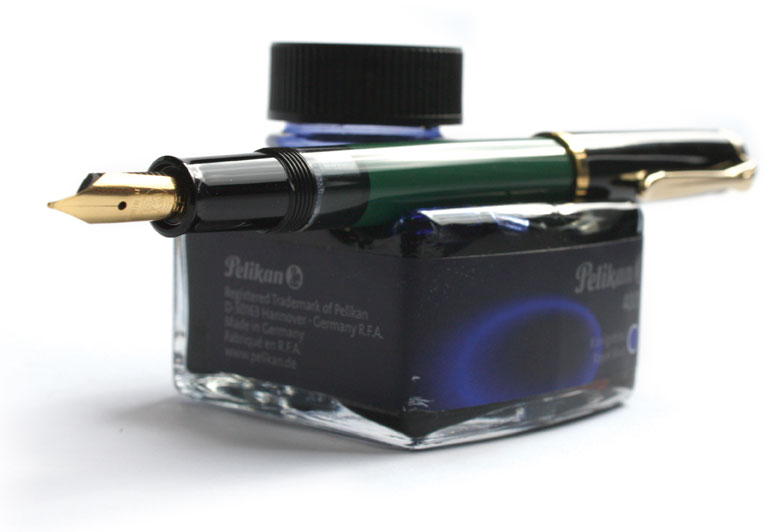 Pelikan pens are available in Giardino Italiano site, in the International Pens section.
–
Susanna Buffo
Giardino Italiano
www.giardino.it