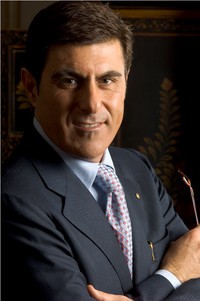 Nino Marino, CEO of Delta, answered our questions about the past, present and – especially – the future of his company.
By our side, as well as being proud to publish the interview, now we are also anxious to see all the good news that are in the pipe.
PRODUCTS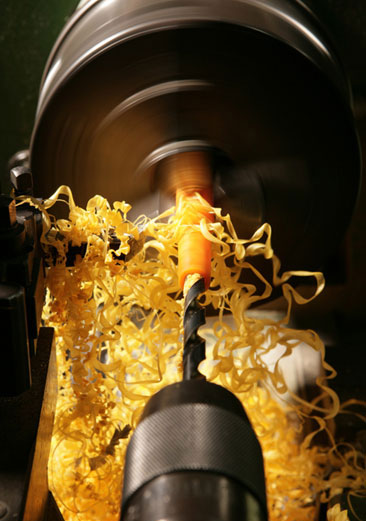 Let's start with products because they are the main instrument of dialogue between the Company and its customers.
Giardino Italiano: Since a long time, the ORANGE  hue characterizes Delta's range:  pretty happy choice, but how and why did you decide to adopt it?
Nino Marino: During 70s and 80s, almost all the common and/or prestige writing instruments were mostly black; very severe, but at the same time very sad.
That certainly was the stimulus for our deep reflection; inspired by our Neapolitan spirit, that causes us to be always positive, we adopted the colors of joy par excellence. Dolcevita collection = orange and black!
Who chooses "orange" usually has a positive and energetic character, expresses spontaneity and good mood. Well, these notes seem to express the character of the artisans of Delta, a company that, through its two brands, Delta and Markiaro, was able to leave a mark.
Giardino Italiano:  Indigenous People: any more on the way? With this successful family of pens, Delta brought us literally around the world. Are you going to bring us in any other country?
Nino Marino: Soon we'll talk about the Kanaka Maoli (Hawaiian people); through this colorful new collection dedicated to them, we will describe the "people", its ancient cultures, especially their joie de vivre.
Giardino Italiano:  Steel nibs v/s titanium nibs: is Delta planning to adopt titanium nibs in a wider range of pens? Are you moving any steps in qualifying these materials?
Nino Marino: Now I'd rather deal with this issue less deeply, since in these days we are filing an international patent application; I can only reveal that very soon we'll offer an innovative nib that will attract the attention even of those who, until now, were not close to the world of fountain pens.
Giardino Italiano:  Dolcevita forever: some numbers on this highly acclaimed family of pens. How many versions have been made? Which is the best-seller and how many?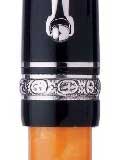 Nino Marino: As many as 18 versions! The slogan that  identifies Dolcevita is "THE WRITE SIZE", a pun on WRITE and RIGHT, indicating that each hand finds its measure.
From the "under-sized" to the "over-size", going through the "slim" that fits well to most, and it's the most demanded.
Quantity? Several thousand pieces each year.
. 
MARKET
Giardino Italiano: Online sales: prices or no prices? recently the cases of price on demand have increased also for Delta products.
What is the stand of the company?
Nino Marino: Delta was always "rational"! The online sales are an important reality: the direct dialogue with the consumer is, for many commodities, the most powerful tool available for producers.
Nevertheless I think that our business – in particular when we refer to a micro-niche market of few collectors, very delicate although international, where each consumer may feel hesitant – shall provide confidence, both in terms of product and of price …
Giardino Italiano:  Delta was one of  the Italian companies exhibited at CARTEXPO: a qualified showcase of Made in Italy products.
Any suggestions to get the best synergy of the group?
Nino Marino: If by "synergy of the group" you mean the cooperation of several Italian manufacturers of writing instruments, it's going to be tough. Probably, all together, we could try to get more traders to come to the exhibition, in order to raise the profile of companies that are exposed.
Giardino Italiano:  Are you planning initiatives for end users? For example, guided tours to your laboratory? The collectors are certainly curious to see how you manufacture a pen at Delta.
Nino Marino: very often, and for many years, we invited industry professionals to visit our factory, even schools. Many collectors have visited our premises leaving the marks of their appreciation with enthusiasm.
Delta is more and more a tailoring company available to produce specimens at the request of the customer.
. 
A heartfelt thanks to Nino Marino
I'm sure that collectors will appreciate the willingness of Delta to talk: don't miss this opportunity!
.
Susanna
Giardino Italiano